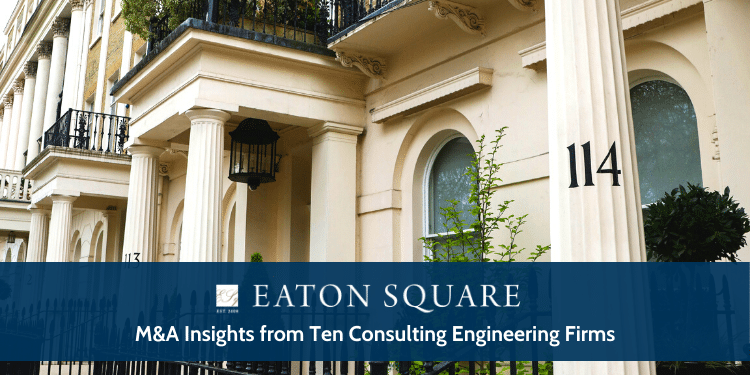 Over the past month Mark Goodwin, Roger Collins-Woolcock and Warren Riddell have hosted a series of one-on-one 'fireside' video calls with international consulting engineering companies in the US, UK, Canada and Australia. Our objective was to get a global perspective of how the current crisis is impacting growth strategies.
Here are 6 key takeaways from our chat with global Consulting Engineering firms:
M&A in strategic areas of focus remains unchanged. But naturally, each potential buyer will have a different focus and set of priorities. Areas of interest include rail and road infrastructure, minerals and metals mining, energy and energy distribution, urban design and planning, water and wastewater systems.
Better understood geographic markets, in terms of managing business risk, are a priority. Such as North America, Western Europe and Australia/New Zealand.
Size of the team matters. This is an interesting issue. Scale has always been a critical issue in an acquisition, it is a proxy for corporate sustainability and resilience – relative to the specific expertise and availability of that expertise. As a general measure, a headcount of less than 50 may be deemed as sub-scale. But also headcounts of over 500, depending on circumstances, may have too much impact on an existing business. So, both situations may impact the buyer's existing management structure at a time their focus is on maintaining business as usual. The sweet spot appears to be in the 100-500 range.
Due diligence will be tougher, but there is no reason valuations will be impacted. Validating and interrogating forecasts and assumptions will be more rigorous. Questions from investment committees will be directed at understanding the depth of evidence based research to justifying proposals. Vendors will need to explicitly address the impact of COVID-19 on their market and their business.
Whilst travel restrictions are in place, the transaction process will be hindered and slowed down. This will act as a filter for buyers in determining where they should focus, from a deal completion point of view.
Recognition that the process will be longer, but it should not stop. Use the time to wisely to understand the companies that may wish to sell in 2021 or 2022. This will make preparing investment proposals for internal approval more robust.
The final message we received was a unequivocal, "please continue to bring us deals". Because the larger international firms aim to come out of the COVID-19 crisis stronger than when they went in.
Lastly, an insight we gleaned from the conversations was that there could be a bubble of transactions in one to two years' time, as a backlog builds. An oversupply may put downward pressure on valuation multiples and increased volume may further delay timing.
Given these factors, if you had planned to sell in 2020-21, and your business performance has remained relatively strong – talk to us. The opportunity for a successful transaction now may remain. But you will need to be prepared, particularly in justifying forecasts.
---

Roger Collins-Woolcock
Principal
Roger is a Principal of Eaton Square and focusses on mergers and acquisitions particularly in the professional services of engineering, survey, planning, landscape architecture and quantity surveying. Majority of his 30-year career with ASX listed firm Cardno where he was the General Manager of the 2000 person Australia and New Zealand region.
Email: [email protected] | Mobile: +61 412 778 807

Mark Goodwin
Managing Principal
Mark is a Principal of Eaton Square based in Perth and is focused on M&A and debt and equity raising. He brings over 15 years extensive M&A experience having led a large number of successful transactions in Australia, Asia, UK and the US.
Email: [email protected] | Mobile: +61 422 005 439