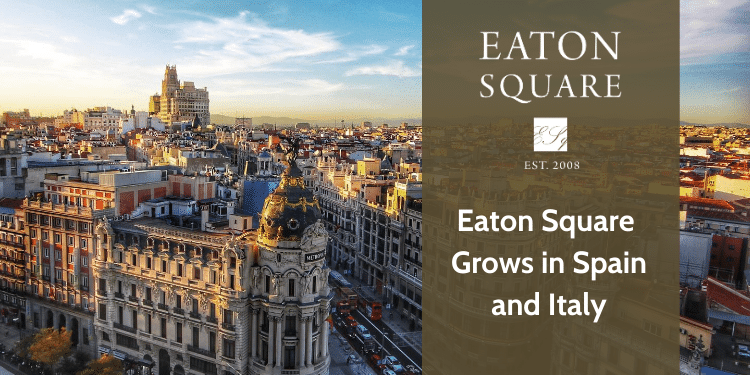 Eaton Square toma posiciones en España e Italia. Creciendo en Europa
Eaton Square is pleased to announce its expansion in Europe with the addition of Gravitas Global Advisors (Gravitas).
Eaton Square Pty, la boutique de banca de inversiones especializada en fusiones y adquisiciones, dentro de su plan de expansión en Europa anuncia  la incorporación de Gravitas Global Advisors (Gravitas) como entidad asociada.
Gravitas is a leading mid-market M&A and capital raising services firm with offices in Madrid, Italy and New York. The firm specializes in assisting firms of $10m – $200m enterprise value with mergers and acquisitions, equity capital raises and sourcing debt facilities in the services, technology and biotech sectors.
Gravitas es una compañía líder en servicios financieros a empresas y proyectos de crecimiento.  La sociedad está especializada en asesoramiento financiero, fusiones y adquisiciones a empresas de tamaño medio; entre 5 y 200 M EUR de valor de empresa.
Gravitas' particular strength is assisting European firms to connect with transactions internationally and link US firms to European investors and partners.
Ayuda a sus clientes a buscar capital tanto propio como ajeno para la financiación y el desarrollo de sus proyectos de creciemiento.
By joining Eaton Square, Gravitas is able to expand its links in the US and add connections into Asia-Pacific. Gravitas has more than 20 years' experience connecting Spanish companies and investors with the rest of the world and adds tremendously to Eaton Square's reach and experience base.
Gravitas ha realizado numerosos proyectos trasfronterizos con empresas del sector de servicios, tecnología y biotecnología. Con presencia en Madrid, Florencia, Londres y Nueva York;  Gravitas ofrece ahora a sus clientes un acceso directo a los mercados de capitales de EEUU y Asia Pacifico.
This is an important step for Eaton Square as the addition of Gravitas will add to Eaton Square's growth in North America and Asia, by enabling the firm to link with European clients and investors.
Con la integración en Eaton Square, Gravitas incrementará su actividad financiera trasfronteriza; con presencia y conexiones con inversores y mercados de EEUU y Asia Pacifico, incrementado así las posibilidades de conectar clientes y mercados donde  Eaton Square cuenta con una fuerte presencia.
Gravitas is led by Jose Luis Diaz-Rio who has over 35 years' experience as an investment professional. Jose is joined by Carlos Gonzalez Serna, Oscar Perez, Santo Volpe, Santiago Foncillas and Gustavo Guardia Yamamoto.
Gravitas está liderada por Jose Luis Diaz-Rio, que une su larga experiencia a la de otros excelentes profesionales provenientes mundo financiero y la consultoría; como Carlos González Serna, Oscar Pérez, Santo Volpe, Santiago Foncillas y Gustavo Guardia.
" We are very excited by the addition of Gravitas and the capability it brings to our clients and investors in the US and Europe. This is our largest expansion into Europe and heralds the next stage in our international growth. We look forward to helping our US and Asia Pacific clients to connect directly with European investors and partners." Reece Adnams, Eaton Square CEO
"Estamos encantados con la suma de Gravitas y las capacidades que aporta a nuestros clientes e inversores en EEUU y Europa. Este es nuestro paso más grande en nuestra expansión en Europa, y marcará nuestro estilo de crecimiento internacional en los próximos años. Estamos ansiosos de conectar y ayudar a nuestros clientes de EE.UU. y Asia Pacifico, con nuestros socios e inversores europeos." Reece Adnams, CEO Eaton Square.
"The excellence of Eaton Square's team will translate into better capabilities for Spanish and European companies to reach investors and M&A opportunities throughout the world. We are all very excited to team up with them, looking to make a difference to our clients." Jose Luis Diaz-Rio, Managing Partner of Gravitas Global Advisors.
"La excelencia que aporta el equipo de Eaton Square se traducirá en mejores oportunidades para que las compañías Europeas y Españolas tengan un mejor acceso a oportunidades de fusiones y adquisiciones en todo el mundo. Estamos encantados de formar parte de este equipo, con muchas ganas de marcar la diferencia a nuestros clientes" Jose Luis Diaz-Rio, Socio Director, Gravitas Global Advisors.
Joining Eaton Square are:
Se unen a Eaton Square: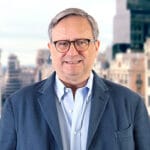 Jose Luis Diaz-Rio, BSc, MSc.
Over 35 years of experience as an investment professional, has been General Manager of Interdin, CEO of Banco Inversión, S.A, Chairman of AGEPASA SGC and Managing Director of Argentaria Financial Products.
AGEPASA was Barron's magazine nomination as Best International Portfolio Managers for two consecutive years (1988 and 1989).
He is MSc. in Mining Engineering from Escuela de Minas de Madrid and complementary studies and seminars in Harvard University and University of Toronto.
Jose Luis is a board member of several companies in the financial, energy and construction sectors.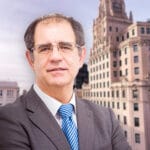 Carlos Gonzalez Serna, CFO; BA, MBA, MSc.
Carlos has a seasoned and well-established career in finance, specifically investment banking, IPOs and financial management.
He has a degree in Economics and Business Administration and a MBA and a MSc. in Finance both from the IE Business School. Mr. González received a MSc in Strategic Management Accounting from UCD-Michael Smurfit Business School and is a qualified Accountant by the Chartered Institute of Management Accountant (CIMA).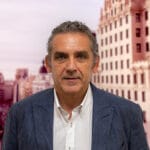 Oscar Perez
Oscar is an expert in FX and International Money. He has been a senior dealer at Banco Inversion, Santander, BBL and Citibank among other institutions in Madrid, Lisbon and London.
He is focused on advising companies and family offices in technology-related investments and FX markets.
He has studied Business Administration in Universidad Complutense Madrid and has done complementary studies in Finance and International Financial Markets.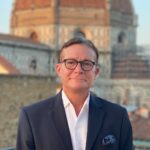 Santo Volpe , KCSS, BA, MSc
Santo advised and assisted in setting up several proprietary trading operations and investment funds in Europe, the United States and the Far East.  He has managed portfolios as Chief Investment Officer in excess of USD 5 billion comprising all types of asset classes, physical property, debt instruments, equities, derivatives and physical commodities.
Mr. Volpe holds an undergraduate degree from Northwestern University and a master's degree from the University of London. Currently, he is a member of Icon Asset Management AG (Zurich); director of Principium Derivatives Ltd (London); and advises several investment companies in the US, Europe and the Far East.
Highly skilled investment banker and consultant, with vast experience in IPOs, capital restructuring, M&A and C level Strategic advice, across several industries: Telecom; Banking, Digital and online transformation. Strategic thinker; with a strong international background and entrepreneurial focus; his imaginative solutions and strong networking capabilities are a definitive asset of Gravitas companies and clients.
Fluent in four languages, he has a Law degree by ICADE University, Madrid, and graduate studies at Carnegie Mellon University. He is a Managing Partner of Advisia Consulting in Madrid; member of Eurocom and Unilabs Advisory Boards and member of Circulo de Empresarios and German-Spanish Chamber of Commerce.
Gustavo Guardia Yamamoto, BA, MSc, PhD (Candidate)
Gustavo is a Senior Quant Analyst in charge of Valuation advisory business.
He has been working in major financial institutions as an external consultant in asset pricing, risk valuation projects and has worked as Head of Valuation with Exoe Financial in Madrid for major asset and fund management companies.
Eaton Square, a cross-border M&A and capital services firm, with 21 offices across the US, Canada, China & Hong Kong, Australia, New Zealand, UK, Spain, Switzerland, Italy, Singapore and Malaysia.
Eaton Square, es una boutique internacional de fusiones y adquisiciones, banca de inversiones y mercado de capitales.  Con 21 oficinas en todo el mundo: EEUU, Canadá, China & Hong Kong, Australia, Nueva Zelanda, UK, España, Suiza, Italia, Singapur and Malasia.
If you're interested to speak with our European team, please contact the following individuals:
Si le interesa discutir sus proyectos con  el equipo Europeo rogamos se ponga en contacto con: