OUR CLIENTS
Eaton Square helps clients with Mergers and Acquisitions
and sourcing growth capital
We work with:
Founders of firms looking to grow or capitalise on the value of their business ($10m - $200m) – these firms that are often looking for a new 'bigger home' by being acquired by a larger services firm. We help smaller firms ready themselves for sale, identify potential acquirers, negotiate sale terms and manage the sales transaction.
Global corporations looking to acquire mid-market firms – These companies are typically looking to make targeted acquisitions in North America, Asia and Australia. We help these clients find, attract and secure acquisitions prior to them fully engaging their international M&A teams.
Investors for opportunities in North America, Europe, South East Asia & Australia
International companies looking for cross-border acquisitions
VIEW OUR DEALS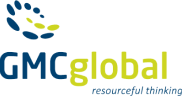 Sectors
Core focus on M&A and capital services for services, technology and growth companies.
Services
IT Services, Management Consulting, Engineering Services, Digital Media and Agencies, Oil and Gas, Mining Services, Architectural Services and Recruiting
IT Technology
AI, Big Data, Telecommunications, Fintech, Social Media, Data Analytics and Information Security
Life Sciences Technology
Pharmaceuticals, Biotechnology, Healthcare and Nutraceuticals
Growth
Advanced Manufacturing, Health Medical Devices, Aged Care, Food and Beverage, FMCG, Agriculture and areas relevant to our clients