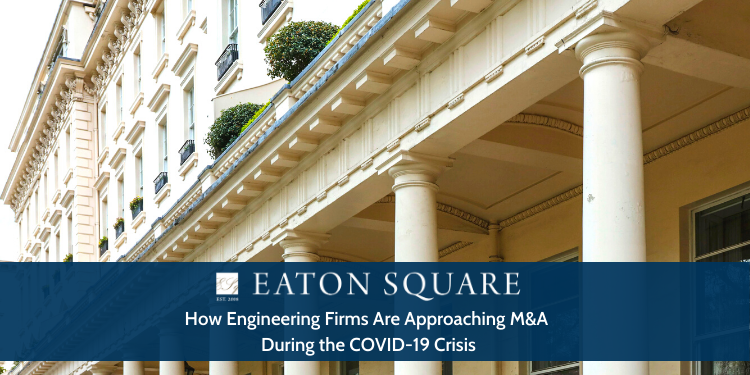 As the coronavirus crisis unfolds, its impact on the engineering sector is becoming increasingly clear. While there has been significant short-term disruption as firms move to remote working, the levels of activity and, importantly, longer-term confidence remains high. Many commodity prices are holding up reasonably well, and there is a growing consensus that Governments around the world will increase infrastructure spending as a means to stimulate economic activity.
Engineering Firms Remain Steadfast
Many of the engineering companies that we have been speaking to are reporting stronger than expected revenue. Remote working is proving effective, and Governments, miners, and other asset owners are pushing ahead with investment programmes. Some companies are even forecasting record profitability during this period.
Despite this, the crisis has impacted how owners of small to medium-sized businesses view their strategic options. From discussions, many are increasingly seeing the option of joining up with a larger player as a way to manage risk and balance wider life priorities. As a result, new, highly valuable businesses may now be open to discussions.
M&A Activity Integral for Growth
The large public engineering groups have, up to now, been taking a more cautious approach, with many pausing all M&A discussions as they seek to understand the implications of the crisis on their businesses. Will Governments cut capital budgets? What does this mean for cashflow? Will retrenchments be required?
However, given the positive messages coming from the sector, our view is that the global engineering groups will restart their M&A activities. M&A remains an integral part of their growth strategy, particularly now as it allows them to position their firms for a post-corona world and recoup any budget shortfalls resulting from the crisis.
Fair Pricing To Influence the Quality of Deals
While it is true that some acquirers will be looking for 'bargains', particularly with publicly listed targets, our view is that 'fair' pricing will predominate with the major groups paying for quality companies. Any short-term impact on profitability is likely to be explainable and increasingly normalised away as the impact of the virus on the economy is better understood.
There is no question that the coronavirus will continue to disrupt the economy. However, we believe that the engineering sector will fare better than most and will result in transaction opportunities for both buyers and sellers.
If you would like to discuss your plans for your Engineering firm, we are offering a one-hour complimentary call with any of our experts. You may book a call here.
---

Roger Collins-Woolcock
Principal
Roger is a Principal of Eaton Square and focusses on mergers and acquisitions particularly in the professional services of engineering, survey, planning, landscape architecture and quantity surveying. Roger worked for the majority of his 30-year career with ASX listed firm Cardno where he was the General Manager of the 2000 person Australia and New Zealand region.
[email protected]
Ph: +61 412 778 807