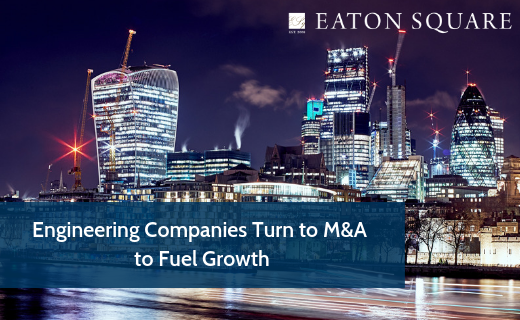 The global engineering sector is in a good place. An infrastructure spending boom is coinciding with a recovery in the resources sector rapidly growing revenues and profits globally.
Both domestic and international companies have been gearing up to take advantage of this growth, however, both are finding that when mining and government spend comes together, skill shortages quickly follow.
Recent movements in the Engineering space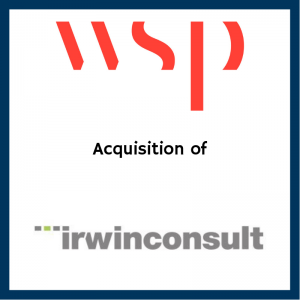 Global growth remains high on the agenda for many of the global engineering groups, for example, WSP acquiring Opus, Mouchel, Louis Berger and Irwinconsult; Tetra Tech buying Coffey, EcoLogical and NDY; and Stantec buying MWH, Wood & Grieve and TDG. Australian and Canadian businesses continue to be in demand, with Europe and the US having their own issues, and Asia and Africa often considered too hard. World leading engineering groups have been among the potential bidders for many of Eaton Square's recent transactions.
These groups are always competitive in a sale process, with expertise in assessing and integrating acquisitions, and strong trading multiples to allow them to price strongly.The inherent volatility in key engineering sectors has always required engineering companies to be flexible, scaling and adapting their services with each economic cycle. For example, there was significant downsizing of mining capability in Canada, Australia and Africa following the last boom, with staff redeployed or let go. Growth through acquisition is now a real option for these companies to quickly regain that capability.
Engineering firms are seeing M&A as a way to grow
In addition, the GFC forced many engineering firms to strengthen their balance sheets. Increasingly, boards are now looking to utilise this balance sheet strength, and often excess cash, to accelerate growth through acquisition. This has been led by the tier one firms that have grown significantly in this way. Inevitably, this filters down to other firms that are increasingly seeing M&A as a tried and tested way to grow.
To support this strategy, large firms are focusing more resources on integration planning with a willingness to keep companies and brands separate, at least in the short term, if more appropriate for the wider group.
On a more micro level, many mid-tier private companies are facing succession issues. This is particularly true with employee-owned businesses where the next generation of managers is often unable to afford, or unwilling to take the risk, of buying out its departing leaders. This issue can be exacerbated by the difference in value between an employee-owned company's internal share price, which may be as low as its net asset value, and the value these shares can realise through M&A.
Technology playing a large factor in acquisitions
Finally, how engineering services are delivered continues to change, with digital technology both enabling new service and threatening to commoditise many of the traditional design services upon which engineering groups depend. In some instances, engineering groups are looking to acquire this technology. Other groups are looking to diversify into higher value advisory services, to strengthen their relationship with their clients and differentiate themselves from the mainstream. While these services can be developed organically, again many companies are looking to M&A as a means to quickly establish these services in a rapidly changing market.
Are you thinking of growth and expansion opportunities for your engineering firm? The Eaton Square team are always interested in meeting innovative business leaders and learning about great businesses. We are happy to discuss potential exit plans on a confidential basis. You may reach our Engineering team via [email protected]
---

Roger Collins-Woolcock
Principal
Roger is a Principal of Eaton Square and focusses on mergers and acquisitions particularly in the professional services of engineering, survey, planning, landscape architecture and quantity surveying. Roger worked for the majority of his 30-year career with ASX listed firm Cardno where he was the General Manager of the 2000 person Australia and New Zealand region.
[email protected]
Ph: +61 412 778 807