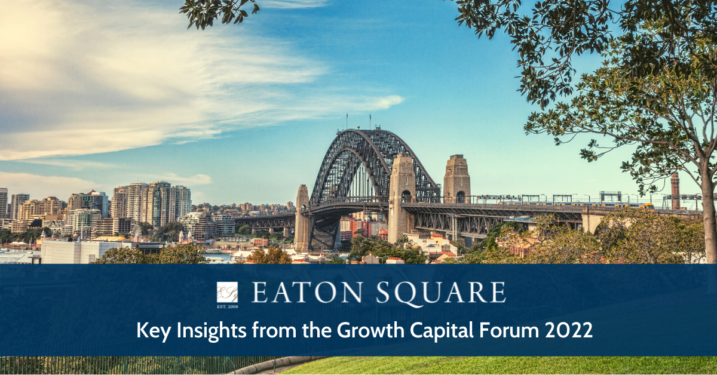 Growth Capital Forum brings together industry participants focusing on the Australian growth-stage private capital sector. It was held last 23 February 2022 at the Ivy Sunroom in Sydney. The event was well attended and our Principals, Neil Bourne, Kelley Myers, and Peter Hall represented Eaton Square at the forum.
Topics focused on at this year's event included:
Impact of digital disruption
ESG-based strategies and impact investing
New opportunities for growth PE investments in Healthcare and the IT Services sectors
Business succession
Offshore focus: positioning for global growth
Neil Bourne, our managing principal, facilitated a discussion on international expansion strategies with:
David Odgers, IFM Investors
Grant McCathy, Tidal Venture
Trena Blair, FD Global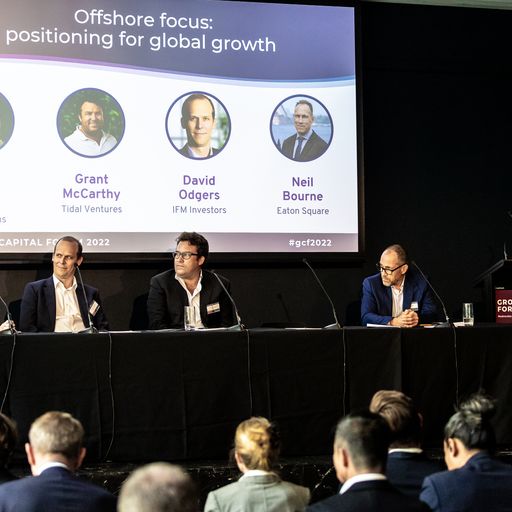 Three takeaways: International Expansion
Lockdowns has forced us all to get much smarter and more comfortable with working with remote teams. So post lockdown we are changes in the ways that companies prepare for offshore expansion both in terms of the way they gather intelligence prior to committing significant resources or in the case of early stage companies moving away from a fly-in 'tourist' approach in favour of relocating a founders for 3-4 month blocks whilst using remote working to keep the home fires burning.
It is easier and cheaper than ever to start building international sales. However, it remains tough building scale; regulatory and cultural barriers are still hard to navigate for an outsider and so M&A can still play a key role in acquiring customers, and staff who have a deep understanding of their market.
International expansion for most businesses is one of several growth options. Sometimes it can be smarter to first focus on growing scale domestically.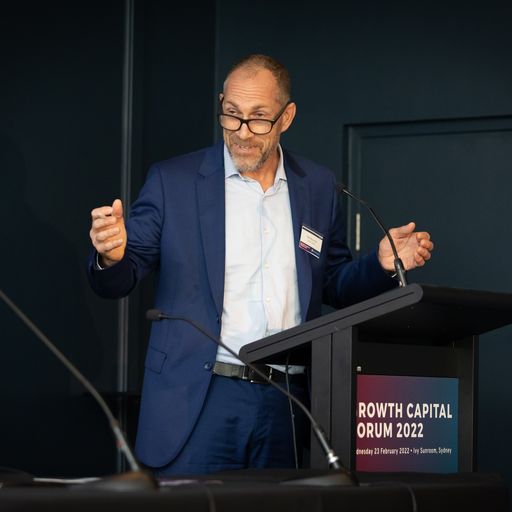 Debt Funding
Kelley Myers participated on the panel for Debt funding joined by:
Mick Wright-Smith, Epsilon Direct Lending
Paul Kennedy, Bain Capital Credit
Matthew Grigg, Paddington Finance
The panel was moderated by Nick Sweeney, Head of Macquarie Mid Market.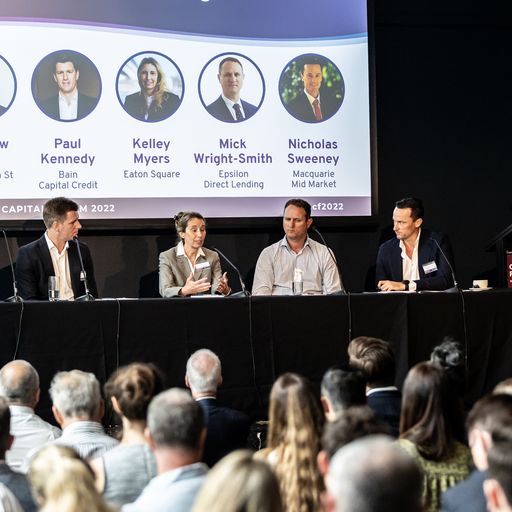 Three takeaways:  Debt funding
The panel highlighted the growth of debt funding pools, especially offshore, on the back of the low yield environments, and the innovative structures that have been issued in the US and Europe. Borrowing structures for the Australian market can serve issuers although the consensus was that Australian creditors tend to be driving the market currently. Incoming capital from offshore tends to be industry-specific and conditional on bigger tickets for direct lending. Subsequent floor discussions suggests that regular sources of offshore capital coming into Australian funds, depending on mandates, can spur geographical drift away from domestic markets.
Getting the balance right between debt and equity. The panel talked through the capacity to take on debt at various stages: pre-revenue (R&D finance), recurring revenue, and growth. In relation to growth and funding mandate drivers, the panel also touched on the advantages of convertible bond financing for managing equity dilution and acknowledged the focus on ESG-oriented/ dedicated structures.
Very strong 2021 activity across their debt capital areas. On a twelve-month view, the panel had some reservations committing to a direction with the Ukraine situation concurrently unfolding. Broadly there was a positive tone, recognising that private capital markets continue to develop generally, but concede that the dynamic global geopolitical situation and shifting macroenvironment may deliver a bumpy trajectory.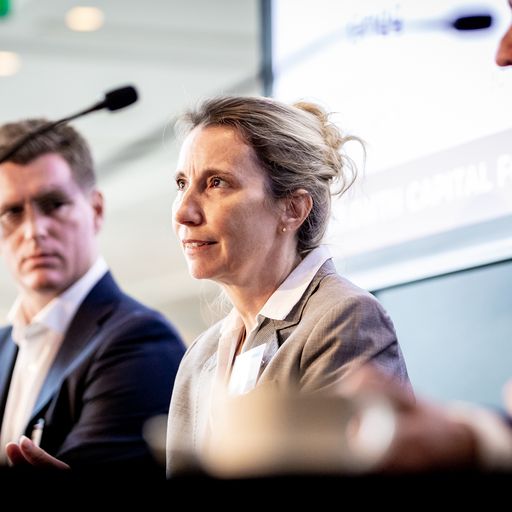 Speak to our Principals
If you have questions about international growth, debt funding or M&A for your business, please reach out to any of our Principals. We offer a non-obligatory consultation to help you with your strategy.
---

Kelley Myers
Principal
Kelley Myers is a Principal with Eaton Square. She is based in Sydney, having relocated from London, United Kingdom in 2021. Kelley worked with Joseph Dryer, also a principal with Eaton Square in London; they were colleagues at RiverRock Securities, London where she was part of the Advisory & Capital Markets team from 2018 dedicated to SME growth capital financing. Industries served included Diversified Financials, Capital Goods, Transportation, Energy, and Food & Beverage.
E: [email protected]
Ph: +61 459 959 795

Peter Hall
Principal
Peter Hall is a Principal at Eaton Square. He has thirty years of management and consulting experience in a wide range of industries across many countries, particularly in the Asia Pacific region. He has served as C level executive, company director, venture advisor and investor in Australia and the USA. In seven years with The Boston Consulting Group he consulted at CEO level on strategy, organisation design and operational effectiveness in the financial services, airline, building, manufacturing, oil industry, pharmaceutical and public service sectors, based mostly in South East Asia.
E: [email protected]
Ph: +61 411 179 228