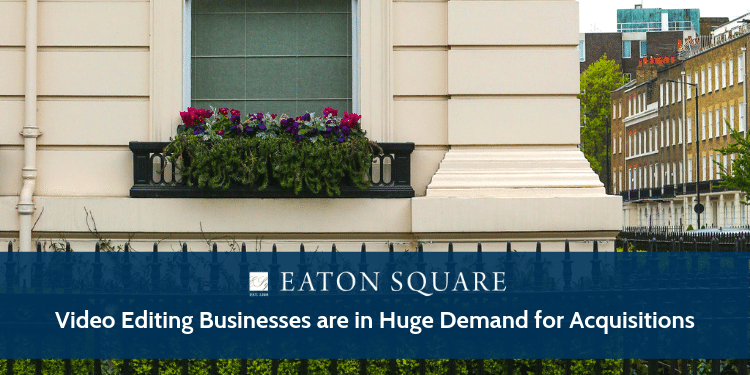 The explosion in video-based content for consumers and corporations is driving significant demand for the acquisition of video editing and technology businesses globally.
Key Forces Driving the Demand for Video Editing Firms
Content Marketing Driving Demand

There are two main reasons for this demand. The first is the significant increase in the use of video content in marketing. Whether it be targeted 'mini videos' as part social media-based campaigns or the addition of video messages to company invoices, companies are exploring many new and innovative ways to use video to communicate with their customers. All this video needs editing and production and some estimate this market will grow from $15b to over $22b by 2022 in the US alone.

Need for Video Archiving

The second and more recent driver of video editing demand is corporations desire to convert their video archives for easier use internally. Most large corporations have amazing archives of data and information sitting idle in fire-walled intranets that never see the light of day. In many cases, these data sources can be mission-critical, or even regulatory essential, such as safety and license-dependent materials. Corporations are now seeking video editors and technologies to reuse and repackage these archives efficiently.
These key forces are making video businesses highly attractive acquisition targets. The acquirers include global ad agencies and marketing services firms, large IT services players, Chinese and Asian unicorns, private equity and venture capital investors, as well as more traditional Management Consultancies and even large Engineering enterprises. Interestingly some global corporations are also interested in buying these firms to take over their internal requirements.
If you are interested in what this demand for video editing acquisitions could mean for your shareholders, we would be happy to talk to you.