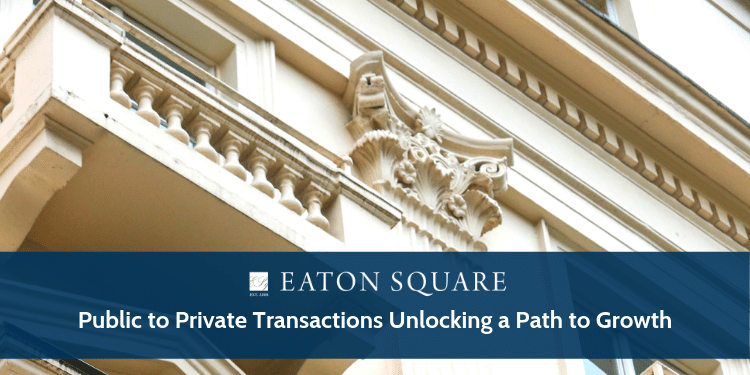 One of the challenges for small to medium listed companies is gaining enough attention from the market to be valued appropriately.
Many such firms find that as they do not reach key threshold measures for larger market investors and analysts, their stock can be undervalued and left in the doldrums.
Going private enables businesses to pursue growth
In recent years Zenitas Healthcare and Pepper Group have shown that there is a great opportunity for publicly listed companies to be acquired in friendly transactions, much like a trade sale. In the case of Zenitas, despite an impressive performance by management which saw EBITDA nearly triple, the company was unable to excite market interest, resulting in a share price that languished prior to the offer to take it private. The company is now moving forward without the management distraction inherent to a listed entity. Pepper Group, an alternative lender, had a brief spike in its market value when it listed in 2015, but subsequently, despite continuing growth, it failed to attract the interest of investors. The offer to delist from a private equity group has freed the company to pursue opportunities with the backing of an entity having large capital resources.
The record flow of money into private capital funds in recent years, coupled with the continuing interest by global organisations in expanding operations by acquisition, makes the present time attractive for businesses looking to pursue their growth opportunities outside of the public markets.
Adopting a cross-border approach can unlock value
Central to this strategy is identifying and connecting with the right buyers internationally. We have worked with and are working with clients contemplating either the divestiture of non-core businesses or the undertaking of a public to private transaction. Our multinational capabilities assist in unlocking shareholder value by expanding the reach out to international parties interested in such an acquisition.
If these capabilities are of interest please contact us for a confidential, no obligation discussion.