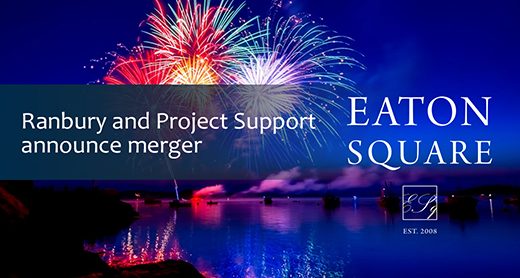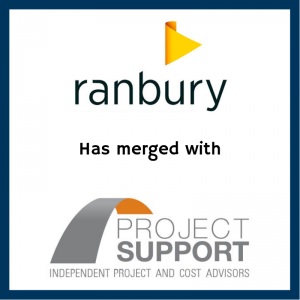 Eaton Square congratulates Ranbury Management Group, a leading Queensland-based Project Management company, on their merger with Project Support, which was announced this week.
Warren Riddell, Eaton Square Principal in Sydney advised Ranbury on this merger.
Ranbury Management Group
Ranbury is one of Australia's most progressive, independent project advisory and delivery consultancies. They oversee and deliver project outcomes for clients in the Transport, Property & Building, and Resources & Energy sectors. They have a resource depth of over 90 professionals, with offices in Brisbane, Sydney and Mackay.
Ranbury Managing Director Brett Magnussen said the merger would enable diversification into additional sectors, services, and geographies, adding strength and resilience to the businesses.
"It provides the opportunity to expand an already established presence in Sydney, Melbourne and North Queensland and take advantage of the ongoing demand for local knowledge and expertise," he said.
"With the help of Eaton Square, we identified Project Support who share the same vision as Ranbury's. Warren Riddell has provides us with strategic advice every step of the way ensuring that our expansion goals were met, and more importantly, that both parties achieved the best outcome possible", said Brett Magnussen.
"We are excited for this step forward in our vision to become the leading Australian project advisory and delivery consultancy that provides value for clients and contributes positively to the transport, property and building, and resources and utilities sectors."
Project Support
Since 2000, Project Support has delivered some of Australia's most important infrastructure projects. With their extensive contract and project management expertise, Project Support advises every stage of the project life cycle, from concept feasibility through to design, procurement, construction and operations.
Peter Driml, Managing Director, said: "Like us, Ranbury is a fiercely independent project advisory and delivery consultancy, which means the united company will continue to provide quality, independent advice to our clients".
The merged company will have over 100 staff and turnover of approximately $24 million per annum, with head office in Brisbane and offices in Mackay, Townsville, Sydney and Melbourne.
Eaton Square
Eaton Square is an international cross-border M&A and capital service provider with operations in 15 offices with over 50 M&A and capital professionals across US, Canada, China & Hong Kong, Australia, UK, Switzerland, Singapore and Israel.
We are focused on four key opportunities:
Mergers and Acquisitions – buy side, sell side, mergers
Capital Raising – growth capital, bank debt, private equity, second round of capital raising
Public Markets – full or partial new market listing, reverse listing with capital raise
Transaction Readiness – market attractiveness, transaction preparations and organisation shaping, business and capital strategy, execution
Over the past 18 months, Eaton Square:
Reviewed >300 potential deals
Signed >50 client mandates
Closed 14 M&A and capital raise deals
Grew by 50% in terms of offices and Principals globally (to 15 and 50, respectively).