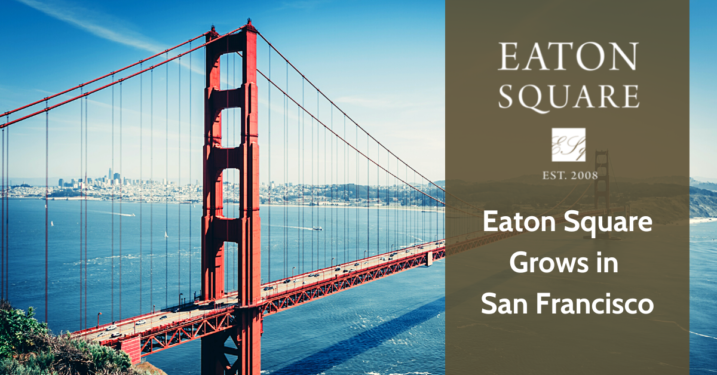 Eaton Square is pleased to announce its continued growth in the US with the addition of Ascend Strategic Partners in San Francisco, California.
Ascend was founded in 2006 and has established a global buyer network, serving primarily middle-market clients throughout the US Western and Southwestern Regions for over 30 years. The Ascend team has closed over 150 transactions with a total value exceeding $2 billion and participated in over 500 financial and advisory engagements. The team is comprised of M&A advisors with expertise in the industrial, logistics, construction, field services and other related sectors.
Leading Eaton Square San Francisco is Mike Friar, a CPA and M&A professional for over 40 years. Mike began his venture into the M&A arena where he worked for KPMG managing client acquisitions and due diligence processes for some of the largest clients in the world. He founded FHA CPA's, Ascend's predecessor in 1990, which by 2005 had 50 people and was one of the top accounting and M&A firms in the San Francisco Bay Area. Mike has also sourced over $500 million in debt and has been involved in over 100 Business Broker type transactions in addition to consulting in hundreds of additional M&A and Financial Advisory engagements.
 

"Eaton Square's expertise and reach, both domestically and internationally, brings tremendous opportunity to the Ascend customer base. This was an easy decision to become a part of their team and we are excited to join forces." – Mike Friar, Ascend Founder

"I am delighted to welcome Mike Friar and his team to Eaton Square. The Ascend team has sold and offered advisory services for hundreds of companies over the last 30 years. With this integration, we strengthen our presence in the west coast and at the same time give their local clients the capacity to expand globally." – Reece Adnams, Eaton Square CEO.
With this alignment, Eaton Square has grown to 120 senior M&A specialists across the globe with 30 offices in the US, Canada, UK, Spain, Andorra, Switzerland, Australia, New Zealand, Qatar, China & Hong Kong, Japan, Singapore and Malaysia.   This is an important milestone for Eaton Square as we continue to grow our team and further reinforce our cross-border capabilities, especially in the US.
If you're interested to speak with our team in San Francisco, please contact: