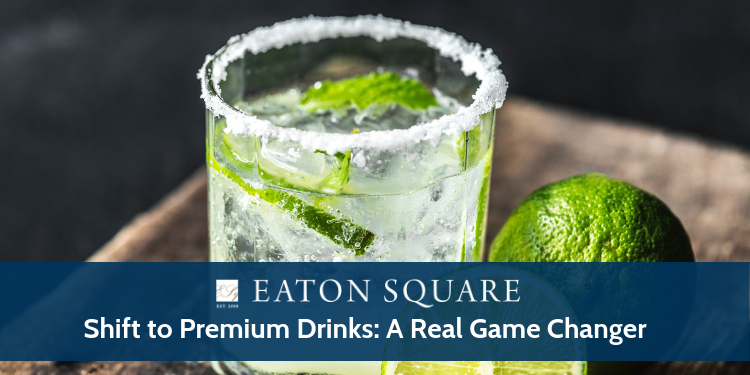 Forbes observed that consumers are: "opting for a single glass or two of a good drop, over a procession of the sub-par." Premiumization, or the move to more premium products, is a "real game changer". Successful brands of every kind are enjoying greater engagement by providing consumers a "taste of the aspirational" (e.g. small leather accessories by LV and Hermes), access to rare, high-quality ingredients (e.g. ultra-pure essential oils), or an elevated way to experience previously commoditized products (e.g. Starbucks). The same is true for spirits and cocktail mixers.
Consumer demand shifting to premium beverages and cocktails
Premiumization has had a strong impact on alcohol and related beverages, where the term originated in the 1990s. In the United States, sales of premium whiskies (priced $24 or more) grew 5x faster than the total whisky segment in 2017 as "changes in drinking habits and preferences benefited many dark spirit brands, especially super-premium brands," noted Mintel, a global market intelligence firm. In Australia, Roy Morgan Research echoed that "consumer trends have shifted from mainstream whisky brands to more premium brands, particularly in the growing 25-34 age segment." In China, the leading premium spirits producer, Keichow Moutai, has become the world's most valuable spirits company (its baijiu was proudly served to Nixon and Kissinger when they visited China).
The demand for premium spirits is also driving the growth for premium cocktails and their mixers. Premium mixers are already a USD 2.5bn market, though still only 20% of the global mixer market. The world's largest premium mixer brand is Fever Tree which has grown to USD 310 million in sales with a market cap approaching USD 4 billion earlier this year.  Previously niche products are outpacing traditional brands and getting attention.
Large beverage and spirits companies using M&A to capture innovation
Innovation in the spirits and beverage industry is increasingly driven by small, dynamic companies that are agile at identifying and filling premium market niches. Their success has caught the attention of the global leaders, who have stepped up their M&A activities. Constellation Brands has had a "consistent focus on premiumization" and pursued that strategy through active M&A, such as the USD 160 million acquisition of High West Distillery. Pernod Ricard announced in April 2019 an agreement to acquire Malfy, a super-premium Italian gin brand launched in 2016, as part of an effort to strengthen its fast-growing portfolio of premium craft spirits under its "transform and accelerate" strategic plan. Many other examples exist.
Innovative companies tapping international markets for capital and growth
While M&A may be an attractive exit strategy, founders of innovative premium beverage and spirits companies are focused on developing their brands, securing their home market presence and expanding globally. More companies are tapping international sources for growth capital and expanded global reach. With the right partners and capital, an international plan becomes more straight forward: develop the brand, penetrate key accounts, generate buzz, and grow.
Eaton Square is a believer in the "premiumization" trend and is assisting companies to find the right equity partners to join the journey. We would be happy to discuss if you are interested to invest in the premium drinks market and ride the wave of this broad shift in consumer preferences.
---
For more information, please contact: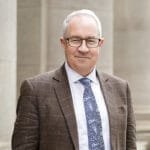 Matthew Pritchard
Principal                                                                        
E: [email protected]
P: +852 3978 5122
Eaton Square is a cross-border M&A and capital services firm focused on services, technology and growth sectors in the United States, Canada, Australia, New Zealand, Mainland China and Hong Kong, Singapore, the United Kingdom and Switzerland.