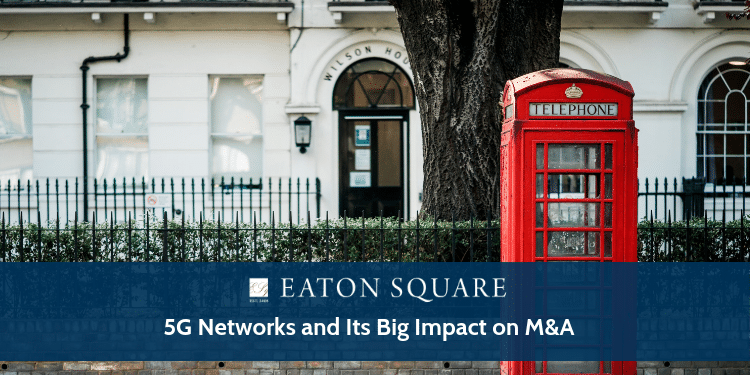 The launch of Fifth Generation (5G) telecommunication technology will drive a new round of mergers and acquisitions for IT Services, Digital Agencies, and Video post-production companies.
5G mobile networks represent a significant and revolutionary moment in history. 5G will bring data speeds of 100–200 times faster than 4G; it means the enablement of business and use cases that have been impossible until now.

Industries as diverse as agriculture, manufacturing, energy, education, government services and healthcare will be affected.  The ability to access remote areas with powerful data using real-time always-on access will make applications, for example, remote surgery, viable and efficient.   The media world will be changed forever; outdoor 'live' events and broadcasting have a major bottleneck at the moment–data bandwidth–and as that is removed with 5G be prepared for traditional services to be replaced with modern 5G alternatives.
What You Should Know About 5G
Compared to its predecessor, 5G promises to deliver:
100x increase in wireless network speed
Substantially lower latency from 10ms down to 1ms
Over 10x more connected devices
Reduced energy consumption overall
With the advent of 5G, limitless opportunities abound in the field of smart cars, robotics, healthcare advancements and further enablements in the Internet of Everything (IoT).
How 5G Will Impact M&A
We expect that this will generate M&A activity across the board for multiple industries; not least anywhere that can be impacted by robotics, Artificial Intelligence, Virtual Reality, Internet of Things, and even drones.  Industries such as Real Estate (estimates suggest 5G will require 10 times as many cell towers as 4G) will also be impacted.
M&A deals in the media and telecommunications sector are believed to have exceeded 3,000 deals in 2018 and are likely to be surpassed in 2019 and beyond owing to the relentless opportunities generated by 5G.  Some deals were for very large mergers, but over 70% are believed to be in the sub-$100m range. In Canada alone, BMO predicts 5G could potentially deliver $13b over the next 10 years.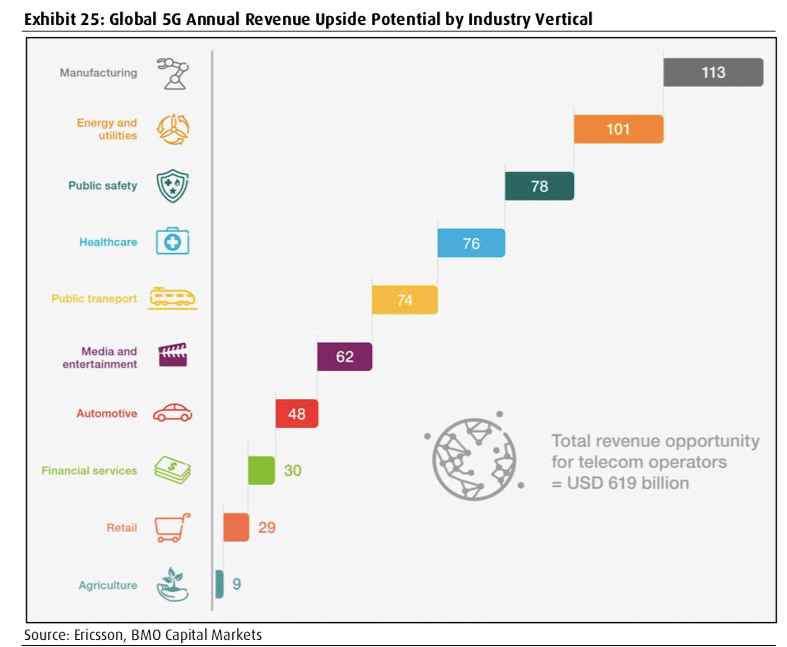 As organizations will need considerable capital outlay to make successful business cases in a 5G World, they are likely to look to complementary, competitive services and partnerships to make ends meet.  This will be important in the M&A space as making the right choices about whom to align with will be crucial to achieving overall ambitions and success.
Opportunities driven by 5G
IT Services, Digital Agencies, and Video Post-production firms will become attractive acquisition targets as international services companies search for the skills and scale to enable their clients to benefit from the new business opportunities powered by 5G.
While 5G is still in the early stages, it's ideal to start analyzing how your business can take advantage of this innovation. If you're interested to discuss how to strategically ride the 5G wave or acquire 5G services firms, feel free to contact [email protected] or [email protected].
---

Reece Adnams
Global Managing Principal
Reece Adnams is the CEO and Global Managing Principal of Eaton Square, a Mergers and Acquisitions and Capital Services firm founded in 2008. His industry expertise incorporates IT Services, Engineering, Management Consultancies, Software and Technology and HR Services.
E: [email protected]
P: +61 0400 360 439