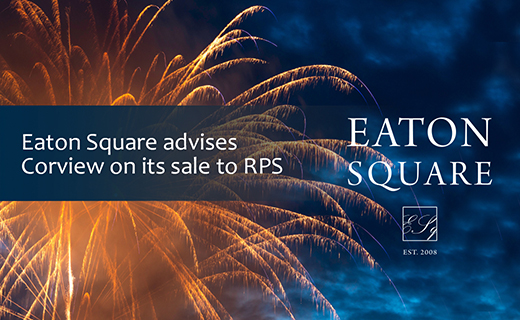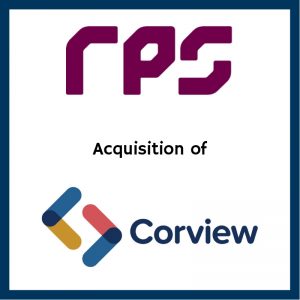 Eaton Square would like to congratulate the shareholders and staff of Corview on their Sale to RPS.
Eaton Square acted as exclusive advisor to Corview on the sale of their business. Corview was advised by Mark Goodwin, Managing Principal, Darren Watt, Principal and Reece Adnams, CEO and Global Managing Principal.
Corview is a leading provider of strategic advice for major infrastructure projects with offices in Brisbane and Sydney. Its services range from strategy and planning, economics, investment and finance advice, through to transaction management and commercial and project delivery.
The sale to RPS will allow Corview to offer a broader range of consultancy services to its clients, drawing on RPS's global presence and expertise. In return, RPS and its current clients will benefit from Corview's strong position and experience in the booming East Coast infrastructure market.
"This is a great outcome for both Corview's shareholders and its staff who now have the opportunity to develop their careers within RPS's global business", noted Mark Goodwin. "Corview is embedded in many of the East Coast's major infrastructure projects and joining force with RPS will benefit the delivery of these assets."

"This transaction again demonstrates the attractiveness of the Australian market to overseas acquirers. Eaton Square now works between its offices in Canada, the US, London, Asia and Australia for most transactions", noted Reece Adnams, CEO at Eaton Square.
RPS
RPS Group PLC is a leading multi-sector global professional services firm. Since 1970, RPS has grown into a global team of 5,600 creative professionals and service providers and has established itself as a market leading professional services firm that has operated in 125 countries across all six continents.
"We look for acquisitions that will add density, not greater diversity; that are value creative and that are congruent with our brand and our culture. Corview is known for its expertise in enabling clients to make informed investment decisions and manage complex infrastructure transactions across all phases of project development and delivery. This makes them a natural fit for our business and I am delighted to make Corview our first major acquisition under my tenure as CEO of RPS", said John Douglas, Chief Executive of RPS.
Eaton Square
Eaton Square is an international cross-border M&A and capital service provider with operations in 15 offices with over 50 M&A and capital professionals across US, Canada, China & Hong Kong, Australia, UK, Switzerland, Singapore and Israel.
We assist growth-oriented, technology and services businesses to:
Capitalise on the value they have built in their business for shareholders
Undertake mergers and acquisitions
Access the capital they need to grow and expand
We are focused on four key opportunities:
Mergers and Acquisitions – buy side, sell side, mergers
Capital Raising – growth capital, bank debt, private equity, second round of capital raising
Public Markets – full or partial new market listing, reverse listing with capital raise
Transaction Readiness – market attractiveness, transaction preparations and organisation shaping, business and capital strategy, execution
Over the past 18 months, Eaton Square:
Reviewed >300 potential deals
Signed >50 client mandates
Closed 18 M&A and capital raise deals
Grew by 50% in terms of offices and Principals globally (to 15 and 50, respectively)
---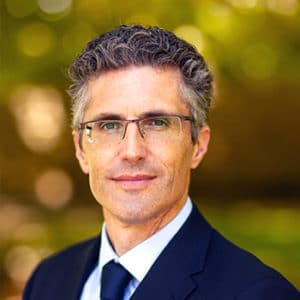 Mark Goodwin
Managing Principal
[email protected]
Ph:
+61 422 005 439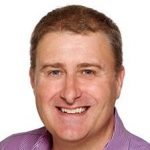 Darren Watt
Principal
[email protected]
Ph:
+61 414 724 947