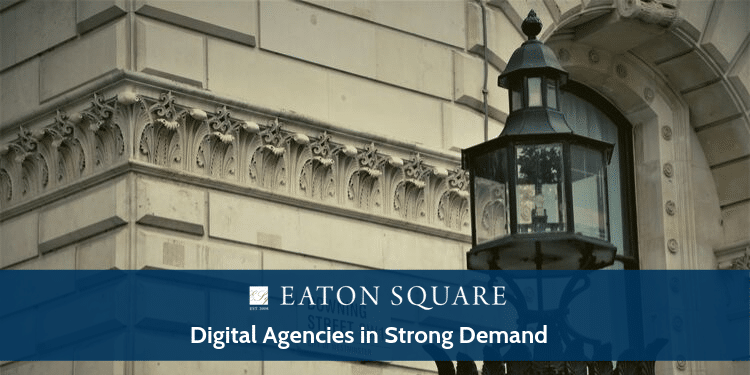 The customer service world is re-aligning under the mantra of 'digital-first'. This is driving an array of players to capitalise on the strong, sustained growth in 'digital-demand generation' spend by acquiring mid-market digital service providers.
Strong Growth in Mid-market Digital Agencies
As a consequence, we are seeing strong acquisition demand for mid-market digital agencies, digital marketing specialists and digital transformation service providers from multiple industry sectors, including:
Major advertising agencies buying cutting-edge talent and strategy implementation capabilities
IT Services players, adding 'demand generation' and deep UX capabilities to their suite of 'digital transformation' services
Other media businesses jostling to capture and influence an increased share of rapidly changing media spend.
These players are also seeking technology services companies that are able to integrate the systems required to deliver the promised customer experience and offerings.
Rapid evolution in technology and social attitudes to media is also driving C-level interest in acquiring skills in emergent areas such as programmatic buying, Big Data Analytics, Artificial Intelligence, Robots and other areas with the potential to transform the customer interaction journey.
This buoyant market is increasing profitability and margins, driving higher multiples as international buyers compete for attractive firms.
Interestingly, most buyers are cross-border acquirers.
Target Company Type
According to an R3 study, there was a 42% increase in demand for martech and adtech companies in 1H 2018. There was also an increase in the acquisitions of digital full-service agencies (7%).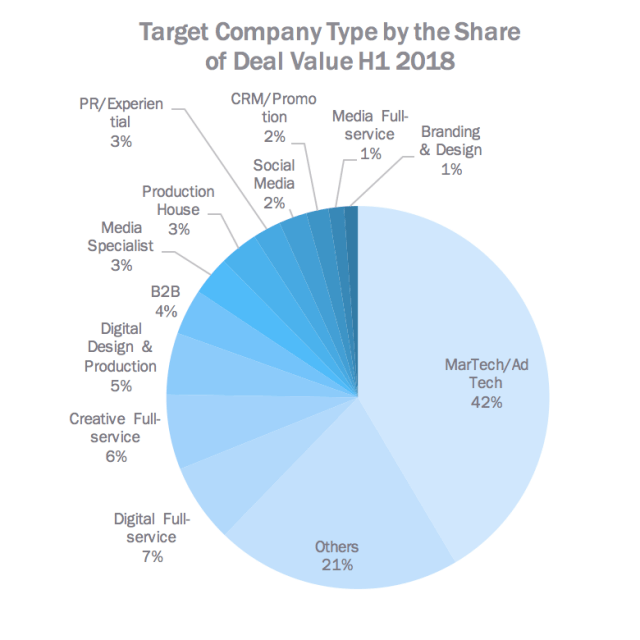 2019 is shaping up to be an attractive time to test the market, particularly for businesses founded in the early 2000 post dot-com period, who have achieved scale and growth.
Earn-outs are common in the sector as a means of bridging the valuation gap between buyers and sellers. Earn-outs can run for two to three years making it particularly salient to sell when client demand is strong.
If you are interested in what this demand for digital services acquisitions could mean for your shareholders, we would be happy to talk to you.
---

Patricia Glovsky
Principal
Patricia E. Glovsky is a technology investment banker with more than 30 years of corporate finance investment banking (M&A and capital raises (private placements, debt and IPOs)) experience.  Through her career she worked primarily on technology M&A and private placement transactions and developed a unique focus on "Visual Computing technologies across industries".
[email protected]
Ph: +1 415 775 3300
Eaton Square a cross-border M&A and capital services firm focused on services, technology and growth companies in the US, Canada, Australia, Asia and Europe.