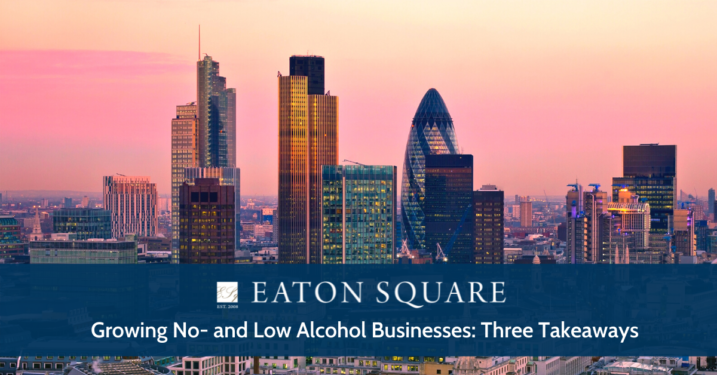 Enduring Momentum in No-Low Alcohol Market
When we raise our glasses or gift a bottle this holiday season, some of us might be seeking a non- or low-alcohol alternative – whether it be wine, beer or spirits. According to IWSR's "No- and Low-Alcohol Strategic Study 2021" published in February 2021, demand in 2020 was challenging for alcohol beverages while the so-called No-Low segment gained market share. In fact, IWSR expects No-Low volume to grow 31% by 2024 in focus countries: Australia, Brazil, Canada, France, Germany, Japan, South Africa, Spain, the UK, and the US, together consuming 75% of the world's No-Low volume.
The market has matured as the social normalisation of designated drivers, increased calorie consciousness, and the campaigns of "Dry July," "Dry January" and "Sober September" have spearheaded growing demand for quality No-Low. The innovation of products and the broader focus on health and wellness, especially during the pandemic, has further enlarged the global market.
Notable in Australia, Endeavour Group, an owner of nationwide liquor retailers, reported a 100% increase in No-Low sales in 2020 with some suppliers challenged to keep up with demand, according to an online ABC News article. Growth may have been from a low base, but momentum is pervading. New Zealand Alcohol Beverage Council reported in January 2020 an overall reduction in alcohol consumption in Kiwis, with young adults (15-24 years) leading the biggest decline; the availability of 0% alcohol beer and mid-strength beer (1.151-2.5% alcohol by volume), and technological advances to dealcoholize wine have fostered this transition. Opened in mid-2021, Australia's first bar specializing in non-alcoholic drinks, the Brunswick Aces, is within reach for our Melbourne principals and another testament to No-Low momentum.
Innovation in beers and ciders has long lead expansion in the No-Low market and it shows; these drinks comprise 92% of the alternative market, according to the IWSR 2021 report. However, on the back of consumers' willingness to experiment and technology advancements, the No-Low spirits niche promises growth. Commanding only 0.6% of the total No-Low market, No-Low spirit volume sales were up 32.7% in 2020, the IWRS 2021 report said. Going forward, the IWRS expects No-Low spirits to increase volume sales around 14% CAGR from 2020 to 2024 with new product development in categories and flavours potentially championing growth.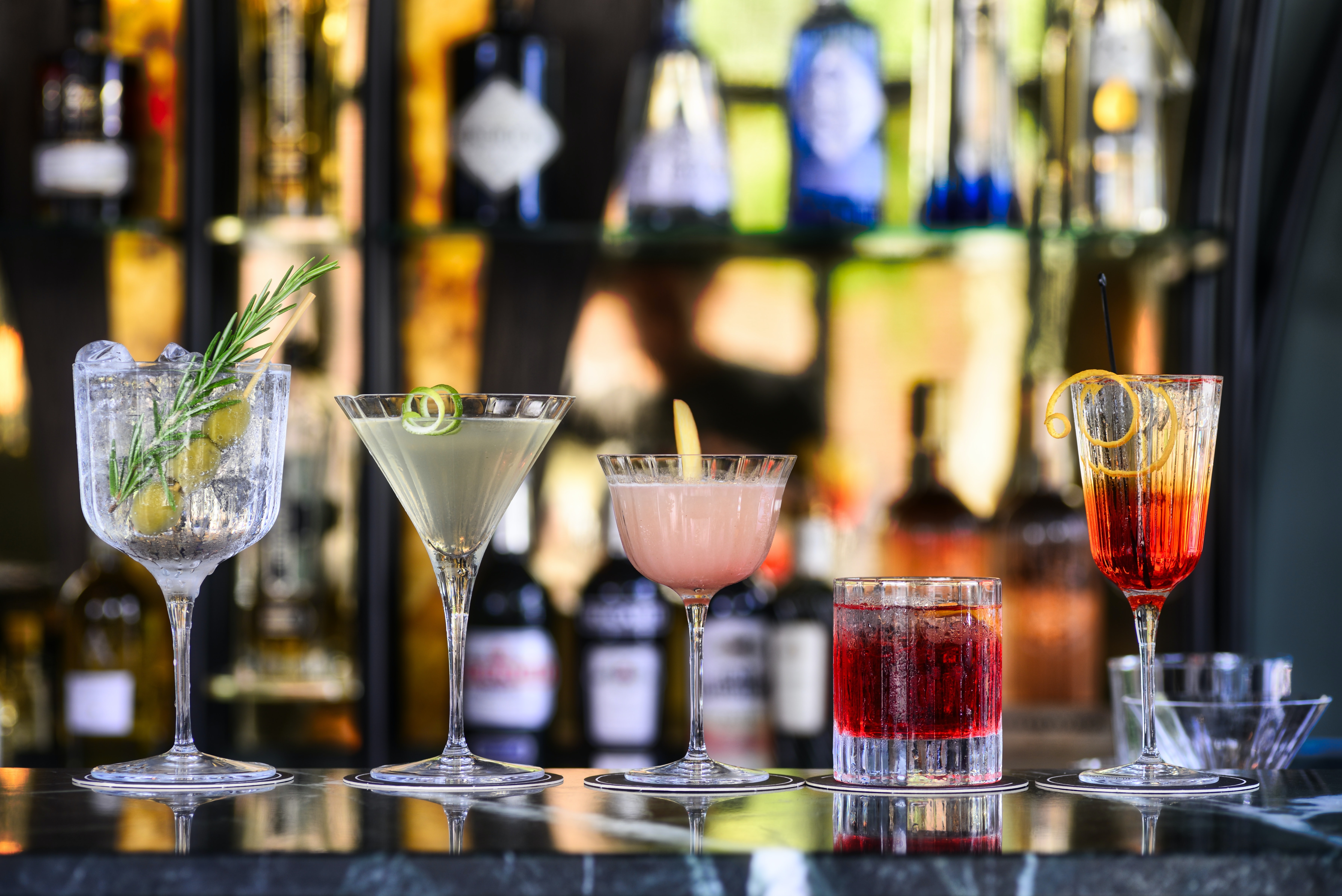 Three Takeaways Working in the European Drinks Sector
Joe Dryer and I have learned insights from clients and work within the European drinks space; we also have exposure to the No-Low segment. We share a few takeaways here – some may seem obvious but merit mention:
1) Cap table and growth strategy
It is no surprise that No-Low producers attract ethical investors. Consider a No-Low spirits company with a sizeable investment from PE firm which does not invest in alcohol. When the No-Low spirits company looks to expand production, it finds a small, high-end spirits distiller. The technology behind the No-Low spirits production would allow the alcoholic brand and No-Low offering to be produced at the same site. However, because the No-Low company would be acquiring an alcohol producer (and even though the No-Low producer has plans to sell off the high-end brand), the non-alcoholic PE firm cannot support the transaction.
Jumpstarting expanded production via cross-category M&A could be a non-starter for some investor mandates. Building new capacity has execution risks, which may require sponsors to have expertise, patience, or both.
2) US market regulations in flux
The Three-Tier System in the US can frustrate M&A plans in the alcoholic drinks space, but note changes implemented during the pandemic have loosened regulations in certain States. The Three-Tier System broadly dictates that importers/ domestic producers are required to sell to distributors, and distributors sell to retailers. Regulations require all three parts have separate ownership (partial and wholly); although, exceptions exist (e.g., small brewpubs). Consider a PE firm that tries to purchase a stake in a known-brand spirits manufacturer; however, it already owns a US hotel franchise. Under the strict Three-Tier System, the transaction would fail to pass regulations after considerable initial work.
As IWSR's article, "New technology drives e-commerce innovation in the US," reported, laws governing alcohol delivery were relaxed in certain States during the pandemic when consumers were turning to online shopping. US regulations can be tricky and dynamic.
3) Diversified portfolios preferred
M&A anecdotal evidence showed us SMEs with spirits portfolios tend to focus on building a diversified portfolio. This approach de-risks seasonal fads, caters to consumer experimentation and can leverage distribution networks. In a similar vein, we note recent efforts to diversify by the likes of Asahi Beverages (purchased Allpress Expresso, a supplier of fresh roasted coffee beans, mid-2021), E&J Gallo Winery (bought Liqs, a producer of ready-to-drink cocktails, mid-2021), and Heineken (to acquire Distell, a South African producer of ciders, flavoured alcoholic beverages, wines and spirits).
According to Adrian Clarke, founder of Delarki Limited, an investor in alcoholic and non-alcoholic producers:
"The non/lo alcoholic space remains one of the fastest growing segments in spirits, yet the race is still wide open to establish a category leader. This means lots of opportunity [for] PE."
For strategic investors, investments into non-core No-Low beverages can offer insight into consumer trends and a chance to premiumise portfolios; they can also provide investment dollars for producers with differentiated products and routes to market.
---

Joe Dryer
Principal
Joseph ("Joe") Dryer is a Principal at Eaton Square. He is based in London, United Kingdom and has worked with Harestock Capital, London. He previously worked at RiverRock Securities, London where he headed up the Advisory & Capital Markets business. Mr. Dryer joined RiverRock in October 2013 to launch the business.
In most recent and smaller roles, he led a team of bankers and analysts to advise family run businesses looking to optimize growth, manage risks and create terminal value. His focus is on Corporate Finance, Private Equity, Business Strategy, and Capital Markets.
[email protected]
Ph:+44 7968 850192