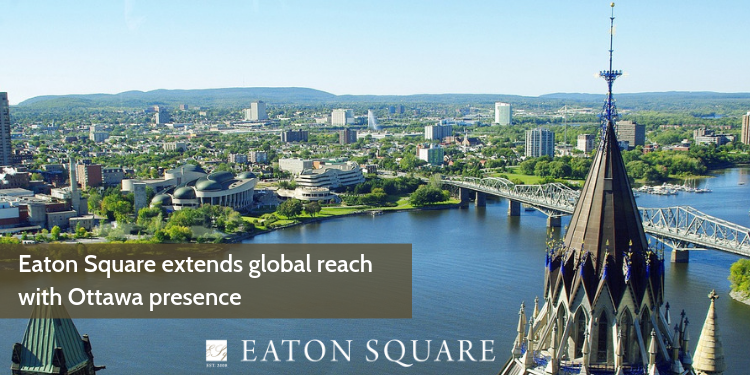 Eaton Square which already has operations in fifteen offices across eight countries has further strengthened its international M&A and Capital Services firm by establishing a presence in Ottawa, the capital city of Canada.
"Ottawa is an excellent fit for the broadening of our global reach, and this complements our existing Canadian presence in Toronto" said Reece Adnams, Chief Executive Office, Eaton Square. "We are pleased that Peter Allen has joined Eaton Square in Ottawa and brings both his local knowledge and global experience to our firm."
Ottawa has 1750 knowledge-based businesses employing more than 68,000 people focusing particularly on Communications Technology, Life Sciences, Clean Energy, Aerospace, Defense, Security, Digital Media and Software. It also boasts two world-class universities.
"I am excited that Eaton Square's global platform permits connecting Ottawa based companies to opportunities particularly in Asia and elsewhere as well as the reverse with investors and business in those regions looking for expansion with innovative knowledge-based enterprises that reside here in Ottawa" said Peter Allen, Principal, Eaton Square "Beyond the Canadian federal government, Ottawa is also home to 130 foreign embassies making it an excellent location to make global connections."
Peter has extensive experience as an export-driven public company CEO on both NASDAQ and TSX exchanges and has also been involved in multiple M&A transactions including some in the billion-dollar range. He has lived and worked in Europe, Africa and North America.
---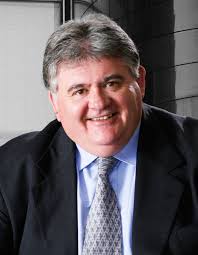 Peter joins over 50 M&A and capital Eaton Square professionals across US, Canada, China & Hong Kong, Australia, New Zealand, UK, Switzerland, Singapore and Israel.
Peter may be contacted at [email protected] or by phone on +1-613-853-3030.
Eaton Square Canada can be contacted in Toronto on +1-416-640-7124.