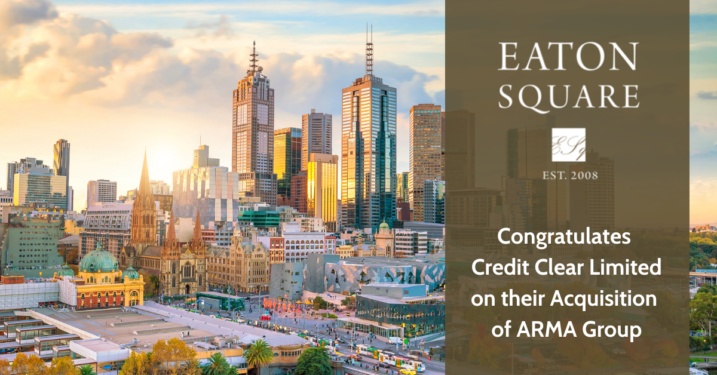 Eaton Square would like to congratulate Credit Clear Limited on its recent acquisition of ARMA Group.
ASX listed technology company Credit Clear (ASX: CCR) has acquired the Australasian debt collection service company, ARMA Group Holdings.
Eaton Square principals Nick Weston and Maurice Spicer advised and provided transaction support to Credit Clear.
Founded in 2015, Credit Clear Limited provides a white labelled communication technology platform used for receivables management that helps customers manage their payments through a flexible and modern user experience. Credit Clear manages customer accounts across a range of industries including transport, financial services, insurance, government, and utilities. The Company is headquartered in Melbourne, Australia with offices in Sydney, Brisbane, Adelaide and Perth.
ARMA Group Holdings is a market-leading specialist provider of contingent debt recovery solutions, outsourced accounts receivables and litigation services, servicing a large corporate client base across Australia and New Zealand. ARMA has a robust customer base of about 400+ customers acquired across new industry sectors – consumer, education, parking – while significantly diversifying Credit Clear's exposure within current targeted sectors – insurance and commercial.
The acquisition of ARMA and the addition of its acclaimed senior sales team enhances Credit Clear's geographic presence and broadens its industry coverage. It also strengthens the financial and operational profile of the combined group as the Credit Clear technology will significantly increase the operating leverage of ARMA.
Transaction details:
Acquisition price of $46m (60% cash 40% scrip) plus Earnout
Acquisition funding to be secured through a $29.5m capital raising consisting of a fully underwritten $25.5m two-tranche institutional placement and a $4m share purchase plan
For more information, please contact:
Nicholas Weston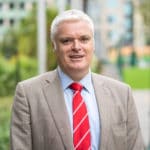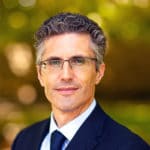 Managing Principal
[email protected]
Nick Weston is a Managing Principal of Eaton Square and is focused on M&A for tech and life sciences. He is also a lawyer with more than 25 years in private practice and served as CEO of an ASX listed company for 6 years. Representative Transactions include the successful sale of digital media business WME to Melbourne IT for $39M and a successful seven figure raise for unlisted Australian anaesthesia company Drawbridge Pharmaceuticals.
Maurice Spicer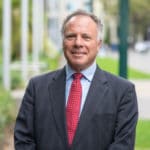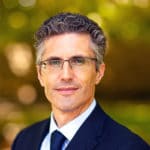 Principal
[email protected]
Maurice Spicer is a Principal of Eaton Square. He was a Tax and Commercial lawyer and partner of Kliger Partners (now KCL Law) for over 10 years. He has advised, facilitated and been a Principal in transactions across the spectrum including M&A, Capital raisings and Debt funding.
---
Eaton Square
Eaton Square is an international cross-border M&A and capital service provider with operations in 29 offices with over 100 M&A and capital professionals across US, Canada, China & Hong Kong, Australia, New Zealand, UK, Andorra, Italy, Spain, Switzerland, Singapore and Malaysia.
We assist growth-oriented, technology and services businesses to:
Capitalise on the value they have built-in their business for shareholders
Undertake mergers and acquisitions
Access the capital they need to grow and expand
We are focused on four key opportunities:
Mergers and Acquisitions – buy-side, sell-side, mergers
Capital Raising – growth capital, bank debt, private equity, second round of capital raising
Public Markets – full or partial new market listing, reverse listing with capital raise
Transaction Readiness – market attractiveness, transaction preparations and organisation shaping, business and capital strategy, execution