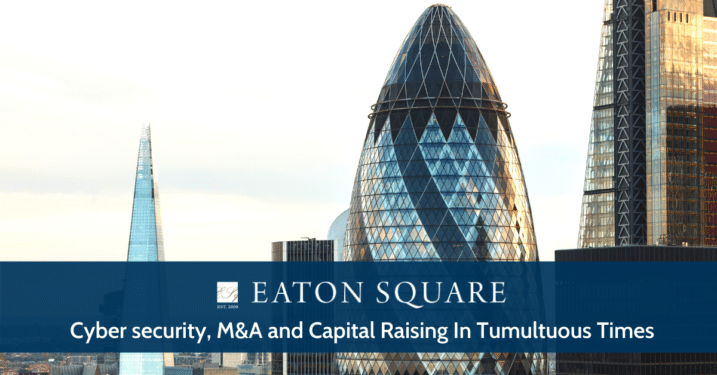 The dramatic changes in the marketplace brought about by the COVID-19 pandemic in 2020, particularly the heavy shift towards remote work, have affected almost all industries and workers. Still, few have been as dramatically affected as cyber security. Unlike many other sectors, though, cyber security has been able not only to weather the storm of the crisis, but in some areas has continued to grow despite it.
Shift to Remote Work Raises Cyber security Concerns
For starters, moving towards remote work in the crisis in 2020 saw many businesses rely increasingly on their digital platforms, whether to facilitate remote calls via Zoom, share files and data using digital drives like Dropbox, or keep online servers up. Of course, the downside of this is that as use rose, so did the darker elements of the online world, like ransomware, attacks, and DoS (denial-of-service) attacks. On top of this, Centrify's research just after the switch showed that 71% of business decision-makers in the UK were fearful that the move would increase the likelihood of cyber-breaches, and 79% had increased their cyber security procedures to try to better adapt to the risks of increased use of digital media in remote work.
The nascent cyber security industry was poised to respond to this increase in security awareness, performing healthily given its inherent nature. A significant factor in this was the greater adoption of the Zero Trust security model, which protects networks by increasing network segmentation and the hard-wiring of security measures. When machines are infected, attacks cannot be spread. Since this type of system was less widely used in non-specialized marketplaces like those of industries moving to remote work, it was an excellent opportunity for it to be rolled out more widely and respond effectively to consumers' limited confidence in existing cyber security measures.
As early as April 2020, companies in the industry were starting to adapt to this public concern. For example, Check Point issued a well-promoted warning from its threat research team to the press alerting people to 70 fake sites trying to capture people's personal information using Zoom, a move which helped build public trust and contributed to its revenue increasing to $2.065 million by the end of 2020, a 4% increase from the previous year.
Rise in Private Equity Investments
The business surge wasn't exclusive to Check Point, either- the industry, in general, has enjoyed a significant rise in investment. In the UK alone, £821 million was raised in private equity across 73 deals during 2020, which is more than double what was raised in 2019, and the sector was estimated to have increased in value by 7% compared to 2019. Similarly, AustCyber recorded an $800 million increase in revenue in the local sector since 2016 and estimated it would reach $3.6 billion by 2020, with a more significant than average increase by April 2020 from AUS$5.1 billion in 2019 to $5.6 billion. (Austcyber having recently joined forces with Australia's largest Fintech incubator, Stone & Chalk, is another major development that speaks to the strategic nature of well-directed resources in the cyber security sector).
Ongoing Uncertainty Decreased Overall M&A Value in 2020
There was a notable downside to this, though. Even though mergers and acquisitions (M&A) have continued to see a relatively large amount of activity, the actual spending has been falling. This is corroborated by a report from Momentum Cyber, which found that M&A values have fallen from $28.1 billion to $13.8 billion from 2019 to 2020, a decline of more than half. Large deals have continued to occur, of course – for instance, in August, KBR of Houston acquired consulting firm Centauri for $800 million from private equity firm Arlington Capital Partners, and Advent International bought 40.1 million shares from Forescout Technologies for approximately $1.4 billion – but the current climate of uncertainty has increased the perceived risk of spending so much on M&A deals which might end up backfiring on the companies involved.
Some figures infer that this is probably on par with what we should have expected as the impact of the COVID-19 pandemic, though it isn't clear. However, it is 'the complete fallout' from the pandemic's effect on the marketplace. What is concerning, though, is that the reason for private equity firms' interest in cyber security is because companies are so big and profitable and with so much potential; if this starts to decline and dry up, though it is unclear whether this will happen, it could be dangerous for the stability of the cyber security industry going forward. For now, at least, private equity remains a major player, with it having a role in 51 merger and acquisition deals and accounting for one-fifth of the value of all M&As.
Outlook for Global Cyber security Market Remains Optimistic
Despite this, capital raising in the cyber security industry has remained healthy. It has risen from an investment of $4.7 billion in 2019 to $6.3 billion in 2020 in the US and $7.4 billion in 2019 to $8.1 billion in 2020 worldwide. Consequently, even if the risks of significant investments are seen as having increased, so has an interest in the financial and social ramifications of cyber security development.
Besides the relative decline in the value of M&As, the consensus around the global cyber security market's future generally seems optimistic about its growth prospects. And considering the British, American and Australian growth figures already reported, future projections are very promising, with figures published by Union Square Advisors suggesting growth should continue, with investments ranging from the high single digits to low double digits by the end of 2021. Similarly, the total global cyber security spending is predicted to increase by slightly more in 2021 than in 2020, despite the setbacks of the COVID-19 pandemic; projections suggest it rose from $130 billion to $141 billion in 2020, and that it will rise from $141 billion to $153 billion by the end of 2021.
Looking further ahead, the market forecast remains favorable, with the suggestion being that even factoring in COVID-19, the total global expenditure on cyber security is projected to more than double from 2017 (when it totalled $131 billion) to 2026 (where it is expected to reach $270 billion). Provided private equity recovers once the pandemic is alleviated and technology usage remains high, this projection suggests a bright future for cyber security.
Talk to our Cyber security Team
For more information on market trends in Cyber security, Networking, Managed Security Services, Identity Access Management, and more, get in touch with our team here at Eaton Square. We advise firms across borders, with experience closing deals in established markets, emerging markets, and with cutting-edge technology firms.
References
Boukouris, D., 'Momentum Cyber Releases The 2020 Cyber security Almanac', Linkedin, 20th February 2020, https://www.linkedin.com/pulse/momentum-cyber-releases-2020-cybersecurity-almanac-dino-boukouris/
Columbus, L., '2020 Roundup Of Cyber security Forecasts And Market estimates', Forbes, 5th April 2020, https://www.forbes.com/sites/louiscolumbus/2020/04/05/2020-roundup-of-cybersecurity-forecasts-and-market-estimates/?sh=790b03fa381d
Australian Cyber Security Growth Network, SCP – Chapter 1 – The global outlook for cyber security, 2020.
Swinhoe, D., '10 biggest cyber security M&A deals in 2020′, CSO, 20th November 2020, https://www.csoonline.com/article/3574730/10-biggest-cybersecurity-manda-deals-in-2020.html
Coker, J., 'UK's Cyber security Sector Experiences Record Growth,' InfoSecurity, 18th February 2021, https://www.infosecurity-magazine.com/news/uk-cybersecurity-sector-record/
Mello, J. P., 'Cyber security M&A Report, Vol. 4, No. 3: Advent's $1.4 Billion Deal Tops M&A Activity For Quarter', Cybercrime, 1st October 2020, https://cybersecurityventures.com/q4-2020-cybersecurity-ma-report-advents-1-4-billion-deal-tops-ma-activity-for-quarter/
Metinko, C., 'Cyber security To Remain Hot In The New Year,' Crunchbase, 22nd December 2020, https://news.crunchbase.com/news/cybersecurity-to-remain-hot-in-the-new-year/