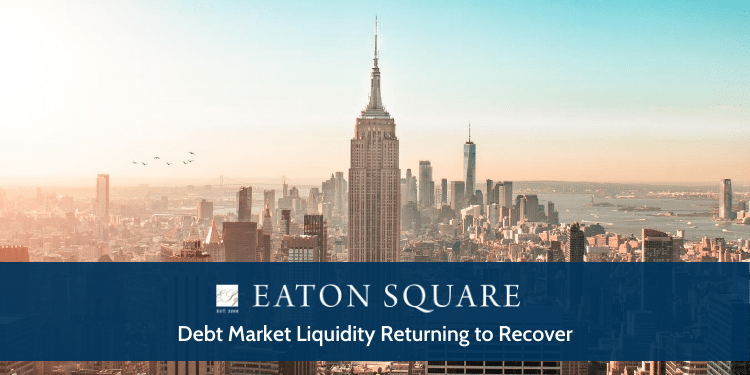 Posted on 8月 12, 2020 by
尼尔·伯恩
在 !trpst#/trp-gettext>
July saw the US debt markets continuing to rebound in stark contrast to most western economies and Australia.
'Spread' is the observed range of pricing offered by various lenders in response to a given debt offer,  with smaller spreads indicating increasing liquidity.  Our NY office, SPP Capital, reports the second month tightening spread since the beginning of the COVID-19 crisis.
As the tables below observe the primary beneficiaries of the improved pricing dynamics are issuers with at least $10 million of last 12 months ("LTM") EBITDA, but there is evidence of more competitive spreads for issuers with as little as $5 million of LTM EBITDA.  Leverage multiples, however, remain quite conservative, but with some signs of loosening for larger issuers.
Total Debt/EBITDA (Amounts in USD)
 < $5.0MM EBITDA
 > $10M EBITDA
 > $20M EBITDA
July 2020
2.50x – 3.25x
3.50x – 4.50x
4.00x – 5.25x
June 2020
2.50x – 3.25x
3.50x – 4.50x
4.00x – 5.00x
July 2019
3.00x – 4.00x
4.00x – 5.50x
4.50x – 6.00x
Commentary:
Leverage multiples remain conservative, but are beginning to expand, especially for larger issuers.
Senior Cash Flow Pricing
 Bank
 Non-Bank < $7.5M EBITDA
 Non-Bank > $15M EBITDA
July 2020
L+ 3.25% – 4.25%
L+ 6.50% – 8.00%
L+ 5.50% – 7.50%
June 2020
L+ 3.75% – 4.50%
L+ 7.00% – 8.50%
L+ 6.50% – 8.00%
July 2019
L+ 2.50% – 4.50%
L+ 6.00% – 8.00%
L+ 5.00% – 6.50%
Commentary:
Spreads continue to compress as competition for assets intensifies.
In Australia,  the major banks seem to be still smarting in the aftermath of the Royal Commission and keener on supporting their existing debt portfolio than writing new business.   Demand for debt has not gone away with COVID disruption and is creating cashflow issues for some;  whilst also creating acquisition opportunities for others.   We see an increasing number of companies looking beyond the Banks for finance, with specialist debt funds and Family Offices stepping forward to fill the gap.
With a dislocation on the domestic debt markets,  we are increasingly being approached by companies seeking to run a competitive process to secure debt from international or domestic non-bank lenders.  We find non-bank lenders continue to engage well when presented with well-prepared 'offer' with cycle times from engagement to term sheet stage remaining within 6 weeks.
Learn more about Eaton Square's Funding Options Review. Download the brochure here.
*Securities offered through SPP Capital Partners, LLC: 550 5th Ave., 12th Floor, New York, NY 10036. Member FINRA/SIPC.
---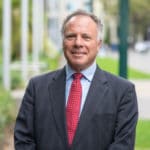 总监
莫里斯(Maurice)是伊顿广场(Eaton Square)的负责人。他曾担任税务和商业律师以及Kliger Partners(现为KCL Law)的合伙人超过10年。他曾在包括并购,资本募集和债务融资在内的各种交易中提供咨询,协助和担任负责人。