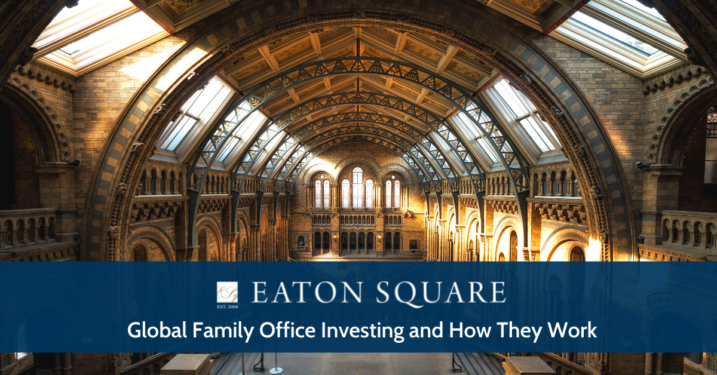 What Is a Family Office and How Do They Work?
A family office can be described in many ways and it can take many forms, from a modest, one-person operation to a separate, multi-staff set-up with a mix of internal and third-party advisors at their disposal. KPMG defines it as an "'ecosystem' that a family builds around itself to get organized, manage their assets and enable them to enjoy their lifestyles".*
The concept of a single-family office, family office, or private office generally denotes a hybrid entity of best practice that continues to reinvent itself, much like competitive marketplace firms. The main difference is fiduciary as family offices tend to be private and oriented towards preservation, even if that means a more concise record keeping of the spending of one's fortune. One of the main components of a successful family office is the central value of administration and observation.
The media and press paint a colorful picture of family offices (FO) as a billionaire's private office, hardwired to generate obscene profits and take on unregulated risks for the sole benefit of increasing the fortune. They also suggest family offices are merely management hubs to combine the oversight of trust funds and private jet bookings, and that the management office is managed by prototypical ivy leaguers, Oxbridge males, or a set of grand écoles educated analysts in Geneva, playing with billions beneath rotating priceless art. While this has some truth to it, family offices are no longer just for royal households, plutocrats or billionaires. There are many more comfortably rich and moderately wealthy families in the world than there are billionaires.
A Family Business as a Natural Path to Start a Family Office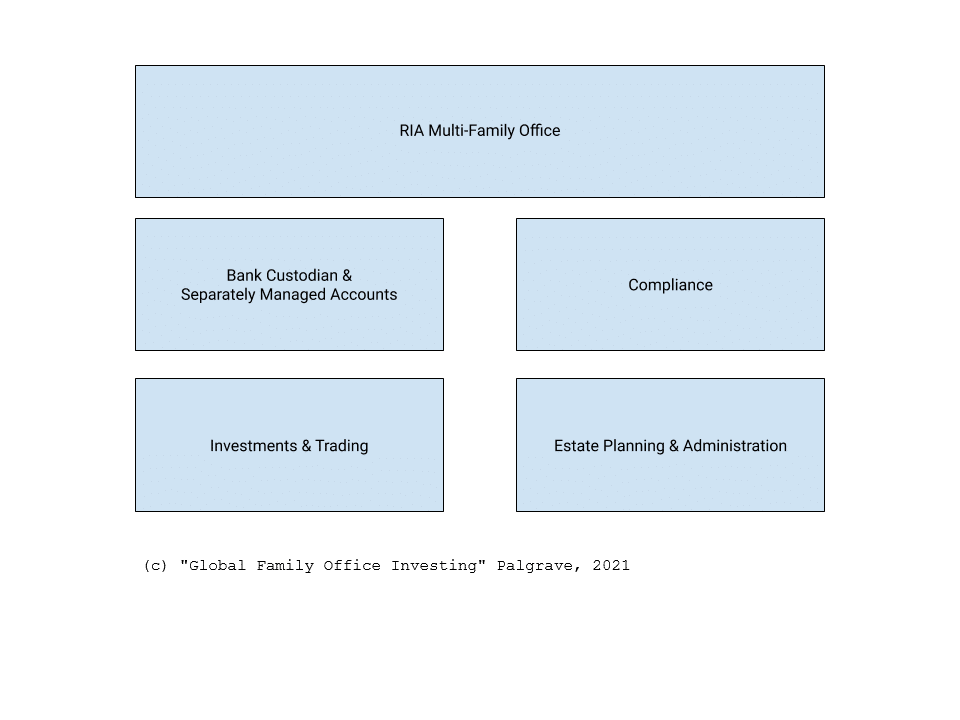 Throughout the book "Global Family Office Investing" I discuss family businesses and that is for a few reasons – a successful family business is the most organic way to start a family office. It is a natural progression to see a family business transform into a family office; over time the family business may no longer suit the family members and the business is sold resulting in a cash influx. Families are a core element to our security and mental stability. Apart from familial love, money does much of the same.
When you combine the two you should have the utmost in safety, security and fortification with a tinge of dysfunction. A family that talks money and manages money often stays in the money. To keep it in the family, as the old saying goes is much more to remind us of where life comes from: families that stay the course are studies in succession and transition; discipline and luck; evolution and dignity. Regardless, the simple fact remains, most of the billions are created not overnight and not in one generation but in a succession of generations. With luck, a well-planned family office can not only provide family members with income and stability but can help future generations achieve success in their chosen fields.
The Structure of a Family Office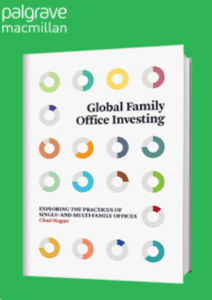 Today, a global family office is available to anyone who decides to establish a family office entity. Over the past decade, technology has levelled the playing field to such that forming a family office is very easy. Most offices begin as a reporting unit, an advisory unit or an office in a family business, and most begin with the success of a family business or generational wealth created by a family member which is then unified around a cohesive plan.
A family office by nature is a long term investor and they should not suffer from a fear of missing out on investments and trends. One of the key differences between someone on the street and a family office is a long term plan that is well defined and well protected. If that plan calls for aggressive investment tactics, usually the aggressive tactics are piled into an appropriate vehicle, or perhaps the family sets up an alpha driven hedge fund. Family offices have certain mandates and so funds will be allocated to particular asset classes and ventures, versus a flow of blind investment.
If you have questions about your family business or looking for investment opportunities, please contact any of our M&A Principals for a non-obligatory call. You can book a call here.
*Source:
– Excerpt from Global Family Office Investing by Chad Hagan (Palgrave, 2021).
– The Emergence of the Family Office