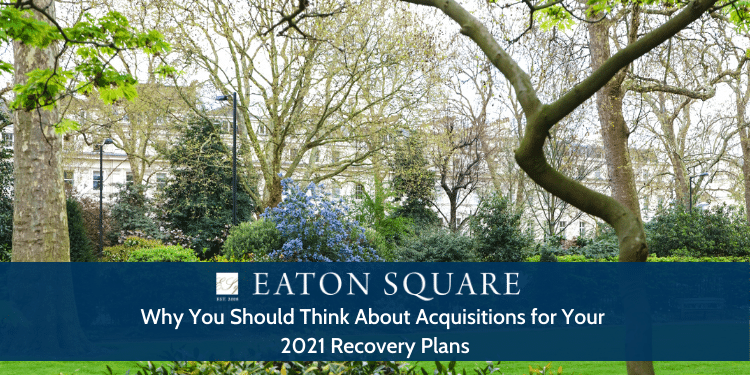 Posted on 8月 27, 2020 by
尼尔·伯恩
在 !trpst#/trp-gettext>
We are seeing a resurgence in interest in mergers and acquisitions whether from offshore or domestically as business leaders start to turn their minds to restoring growth in 2021 and beyond. Many industries are adapting to lock-downs and social distancing and are coming to terms with dealing with COVID-19 as the new business 'normal'.
Why consider acquisitions for post-COVID growth
We are frequently approached by potential buyers who have a general idea of the type of business that they would like to acquire, but struggle to find and acquire the 'right' kind of target within initially envisaged timeframes because of either a lack of acquisition experience or lack of dedicated M&A staff.
"How long and how much effort is involved in growing via acquisition if we use an advisor or hire an experienced M&A manager?"
One question we are frequently asked is "How long and how much effort is involved in growing via acquisition if we use an advisor or hire an experienced M&A manager?" When reading this down as a sensible and value-adding acquisition, then we typically suggest 6 months as a reasonable expectation if the organization has the resources and experience to run a controlled process.
What's the acquisition process like?
Apart from the occasional lucky break, most successful serial acquirers run a disciplined process that develops an extensive pipeline of relationships that are cultivated over time. This approach helps mitigate the inherent uncertainty in availability, timing and outcome for the purchase of any single business.
1. DNA Discovery
The critical first step in a managed buy-side process is defining 'fit'. We call this step "DNA discovery" which means drilling into acquirers business model, culture, revenue streams and growth strategy to generate an explicit criteria set for targets selection and ranking.
In parallel we gather data on recent comparable transactions as part of an overall program to build buy-in and alignment from all key decision-makers: management, Board and potentially major shareholders and/or financing partners.
Depending on the strength of the acquirer's balance sheet, a third leg of this exercise may include evaluating external debt or equity financing options.
2. Generate target long-list
Having defined criteria, step 2 of the process is to generate the target long-list. Here, a group such as Eaton Square will draw on its own extensive network in addition to desktop and database research.
3. Shortlist firms for due diligence
Our experience having worked with many companies new to the acquisition is that it frequently takes up to 3 months to build an adequately-stocked pipeline of businesses that subject to due diligence and terms, the business would benefit from acquiring; having done this preparation work, it is then realistic to expect to reach terms with a potential target within a further 3 months.
结论
Our takeaway is, if you think acquisitions could play an important role in your 2021 recovery plans, then the time to start is now.
If you would like to know more about the process of running a controlled acquisition process or discuss your plans for growth or exit, you may book a call here to organize a time for a confidential discussion.
---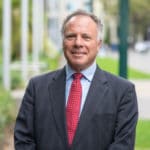 总监
莫里斯(Maurice)是伊顿广场(Eaton Square)的负责人。他曾担任税务和商业律师以及Kliger Partners(现为KCL Law)的合伙人超过10年。他曾在包括并购,资本募集和债务融资在内的各种交易中提供咨询,协助和担任负责人。