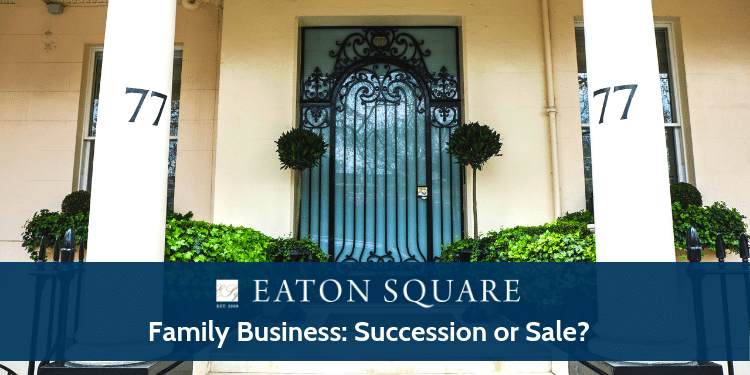 As if it is not hard enough to start, operate and grow profitable businesses, imagine the challenge the owners of family businesses have when they are dealing with the question of whether to sell a business or pass it on to the next generation?
Here is an example to amplify this issue. In the past when we would sit down as a family for we would all pretty much eat the same food. However, these days it seems that everyone has their own preferences that need to be catered for. Suddenly the straight forward task of preparing dinner has become terribly complicated by the individual tastes and philosophies of all the individual family members.
You can imagine then how difficult it is for a family business with layers of operational, financial and staff challenges to seamlessly introduce next-generation family members? Of course, there is no answer that will suit all family situations.  At the very least, the founders must invest heavily in educating, training and mentoring the next generation. That investment takes years. There needs to be agreed rules and principles that the founders and the next generation acknowledge and commit to. Equally imperative is that the next generation has a voice and that the founders are willing to listen.
Many families elect to sell their businesses and let the next generation focus on their business or other interests independently. However, this strategy requires careful planning. At Eaton Square, we see family businesses dealing with this challenge in many ways. Some sell at market price on normal commercial terms while others find varying models to transfer the firms to family members. Either way, it's imperative for the family to prepare for the outcome that they wish to achieve before succession is forced upon them.
Transactions can be affected by impending elections, economic issues offshore and at home and other transactions in play at the same time. If the window of opportunity to sell a business is open, don't assume that it will stay open forever and if it closes it could be 5+ years before it reopens.
Here are six tips to help you prepare for a sale:
Sell before the top of the cycle. Leave some growth on the table for the buyer
Create a competition. Research shows that competition between buyers is the most important factor for driving a higher price

Create an open and transparent process. Given different family members can have very different objectives, a transparent process can help to give everyone comfort that they are being treated equally

Look internationally. With global markets being so fluid often the best buyer strategically and financially is based outside your home country
Have your house in order. Deal preparation includes having all forecasts, strategies, material contracts and business plans and post-transaction management plans documented and in writing
Understand the nuances of each buyer. Every buyer is different and if you can align with their needs you will get a better deal. An offshore conglomerate will behave completely different from a neighbour during the process and there is no saying which would be the preferred buyer to deal with.
The execution of a decision to sell a family business or to introduce family members into a business is a challenging almost daunting endeavour of its own unrelated to the daily stresses and challenges of a running the business. Whichever pathway a family takes it should work with a professional to give themselves the best opportunity to succeed.
If you own a family business and would like to seek strategic advise, please don't hesitate to send me an email.
---

Gary Papay
执行合伙人兼负责人
Gary Papay is a Principal at Eaton Square. A professional intermediary and business appraiser specializing in the sale and transfer of privately held mid-market, heating oil, propane, and petroleum companies since 1976. Gary is the partner in charge of IBG's Pennsylvania and North Carolina offices.
[email protected]
电话: +1 (570) 584-6488