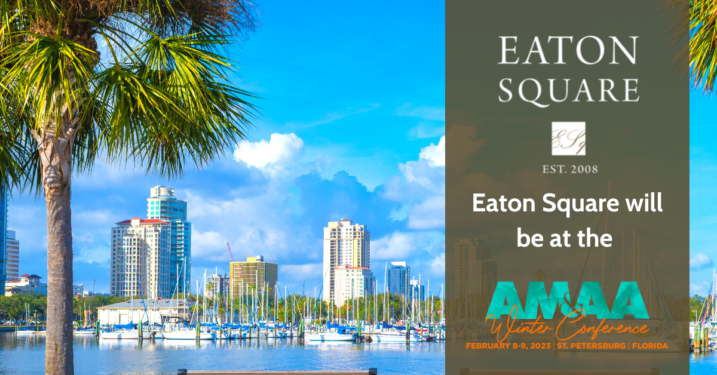 Posted on 1月 31, 2023 by
凯瑟琳·基安波
在 !trpst#/trp-gettext>
Eaton Square will be a sponsor and exhibitor at the upcoming 2023 AM&AA Winter Conference in St. Petersburg, Florida, on February 8th and 9th.
The AM&AA conference is an annual event that gathers investment banks and intermediaries, leading private equity investors, senior and mezzanine lenders, CPAs, attorneys, business valuators, consultants, and other M&A advisors, representing countries from all over the world. It's an excellent venue to learn, talk about deal flow and network with colleagues in the industry. This year, the expected attendees are around 400 people, the highest ever since returning to in-person events.
Leverage in the Middle Market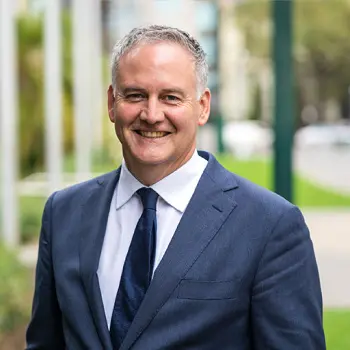 Apart from being this year's Registration sponsor, we are delighted to announce that Reece Adams, our CEO, will be one of the panelists for General Session #5 – Leverage in the Middle Market. There are multiple factors to consider when navigating the changing M&A landscape. The panel aims to help lay down the strategies to handle challenges such as rising interest rates and limited access to liquidity.
This is scheduled on Day 2: Thursday, February 9th from 11:00 to 11:50 AM
Joining Reece are:

Marsha Zebley, Raymond James Investment Banking (Moderator)
Bob Colgan, Managing Director, Garringtonn Capital
Karen Small, SVP, Porter Capital
Blair Badham, Managing Director, Lafayette Square
Don't miss this timely session! The full agenda can also be found here. If you're interested to attend, you may register here.
If you're attending, please drop by the exhibitor area.
---
伊顿咨询

is an international network of mergers and acquisitions and capital services firms and professionals. We are focused on helping clients to sell their businesses or grow through acquisitions.

Information Technology:

Saas, PaaS, Fintech, Social Media, Data Analytics and Security Technologies

Services:

IT Services, Management Consulting and Financial Services, Engineering Services, Health, Oil and Gas and Mining

Industrial & Logistics:

Manufacturing, Logistics, Distribution, Trading, FMCG

Growth:

Health, Medical Devices, Aged Care, Platform Businesses and areas relevant to our clients