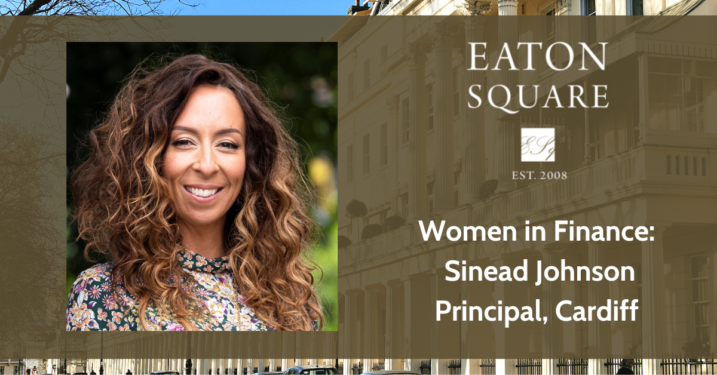 Posted on 3月 17, 2023 by
里斯 · 亚当斯
在 !trpst#/trp-gettext>
To close off our month-long celebration of International Women's Day, we'd like to highlight our massive support for this movement – to raise awareness for gender equality and to take action for positive change in advancing women. It's our hope that by sharing the stories of our female M&A advisors, we attract more women to take interest in a career in investment banking. This week, we feature our Principal from Cardiff, Wales, Sinead Johnson.
1. Please briefly explain your background and how you came to work in corporate finance advisory.
I left school at 16 and started my first role in advertising telesales at a regional newspaper. I subsequently spent five years in a family business, before deciding to relocate to Cardiff. This is where I took my first step into banking and spent the next 20 years working my way up the career ladder while completing my professional qualifications along the way. I decided I would love the opportunity to work in an advisory capacity, still enjoying my passion for supporting businesses, but without the restrictions of a funders lending appetite. I now lead Lexington's Debt Advisory business as well as working within our Corporate Finance team.
2. From your experience, what are some of the specific challenges women face working in our industry?
I've been very fortunate to have worked within some great teams, which have supported my learning through osmosis, as well as theoretically. I have experienced being compensated less than my male peers earlier in my career and having to go the extra mile to prove my worth.
In recent years that has thankfully improved, with women being encouraged into more senior roles to help build diversity. I think the main challenge is balancing work and home when in a demanding role. That often deters women, who may be worried about letting people down, when family commitments take precedence. Imposter syndrome can influence us and on occasions, make us risk-averse, but I know many women who have supportive partners, which affords them the opportunity to progress their careers. I would struggle without the support of my husband, who appreciates what is expected in a demanding role, given his own experience.
3. What are some key steps companies could take to make corporate finance advisory more attractive to women?
I think COVID and working from home has been the realisation many employers needed to appreciate that teams can be extremely productive when balancing their day around other commitments. I know a few firms that have both men and women who work fewer days a week, but on the days they are working, are highly motivated and efficient.
If you have a tendency to be highly organised, this can work well, assuming you have peers and a leadership team who are fully bought into this hybrid way of working. The banks have been quite good at developing a framework to support this, with the benefit of very large teams around them. I do however feel this is far harder to achieve in a smaller organisation and specifically a CF role, where we are deadline driven, with people being reliant on our speed of response in order for the project to conclude successfully.
4. What do women bring to deal-making that is different to men?
I am a big advocate of diversity and believe everyone should be recruited on their own merits and skill set. In my experience, having an inclusive and diverse team encourages a more holistic approach to decision-making, brings different perspectives and develops creative thinking. It helps to balance emotional responses and most importantly helps us grow as individuals, and build shared success within our teams while being relatable to our clients.
5. What would you like to see change in our industry for women in the coming years?
I'm encouraged to see how organisations have become more diverse in recent times, although this can often be presented as a key pillar, it isn't necessarily bought into it at all levels. You require a foulised agenda for change, which needs ongoing focus and development over time. A diverse and inclusive culture in a business is easier to build at the earlier stages, but far harder to change in long established organisation and therefore requires a real commitment to change. Mentoring and support networks to help develop the next generations are key to this success and I would encourage everyone to be proactive in joining relevant networking groups at whatever stage of their career they find themselves.
---
Learn more about Sinead Johnson
Sinead Johnson is a Principal at Eaton Square Cardiff. Sinead joined Lexington after 20 years of successfully supporting growing SME and Mid Market businesses. She is a Chartered Banker and spent most of her career within UK banks lending for growth, whether that be for M&A, succession planning or natural expansion.
She has built up an enviable reputation in the UK and has recently advised businesses in the US and Europe. She is tenacious in delivering the best outcome for her clients and is passionate about building long term relationships where she can bring relevant parties together to find the best solutions.
She loves spending time with her family, friends and Springer Spaniel Sammy. She has a passion for travel, spent six months backpacking across South East Asia and time in the Middle East, Africa and Australia. Fitness and wellbeing is a key priority and she is always on the lookout for the best restaurants wherever she goes.