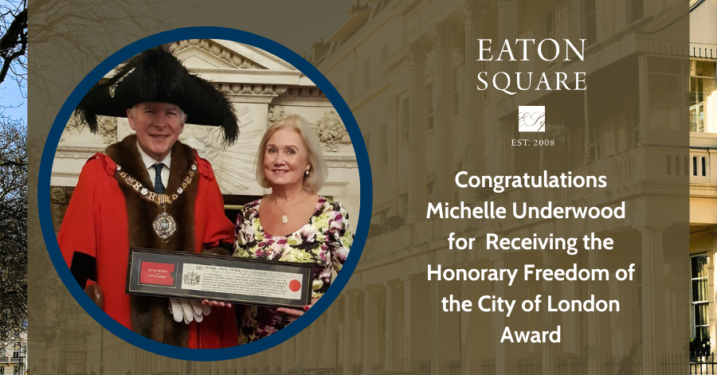 We would like to congratulate Michelle Underwood, our Principal in London, for receiving an Honorary Freedom of the City of London for being one of the first women on the London Stock Exchange.
In a landmark celebration of women's achievements in the financial sector, eight remarkable women who traded on the London Stock Exchange during the 1970s and 1980s were awarded the prestigious Freedom of the City of London. Their exceptional accomplishments have paved the way for gender diversity in the world of trading and finance. This is an incredible milestone and we would like take a moment to congratulate one of our very own principal, Michelle Underwood, who was part of this historic moment.
A Milestone in the City's History
The trading floor of the London Stock Exchange, a historic institution, saw a groundbreaking transformation in March 1973 when women were first allowed entry. This pivotal moment marked the beginning of a shift towards inclusivity in the world of finance and trading. Lord Mayor Nicholas Lyons aptly noted that the women who entered the trading floor at that time had to face "appallingly sexist behavior." Nevertheless, their resilience, tenacity, and pioneering spirit made way for progress.
Recognising Tenacity and Achievement
The Freedom of the City awards, an ancient tradition dating back to 1237, are a testament to the enduring legacy of these women traders. Rt Hon Lord Mayor Nicholas Lyons commended these awards as a small but significant step towards recognising their remarkable contributions and achievements in a predominantly male-dominated industry.
Breaking Barriers
The women who entered the trading floor of the London Stock Exchange during the 1970s recall encountering laddish and misogynistic behavior. This, however, did not deter them from breaking the mold and shattering the glass ceiling for countless other women in the City. Their determination, skill, and courage have allowed the financial sector to become a more inclusive and diverse space. Julia Hoggett, Chief Executive of the London Stock Exchange, rightly acknowledged their impact, stating that these women "broke the mould and, in doing so, they broke a glass ceiling that many, many women in the City have been able to benefit from ever since."
"It made me feel very proud that, in a small way, we were trailblazers for other women to follow in our footsteps and pursue careers in the city." – Michelle Underwood
Congratulations Michelle Underwood
As we reflect on the remarkable achievements of these pioneering women traders, we can't help but extend our heartfelt congratulations to our Principal from London, Michelle Underwood, who has been an integral part of our team and is a shining example of the spirit of these remarkable women. At Eaton Square, we actively support women in M&A.
Congratulations again, Michelle! We are proud to have you as part of Eaton Square, and we celebrate your achievements alongside these trailblazing women.