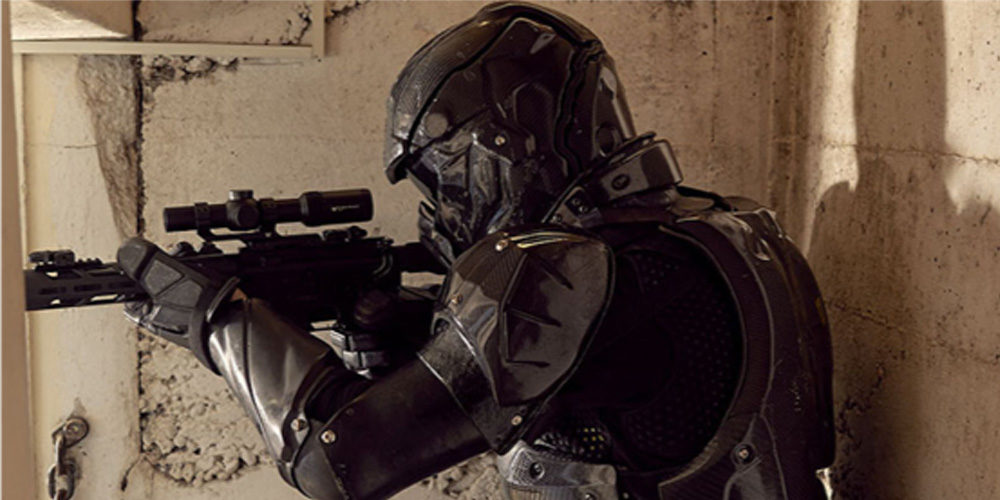 Military, Law Enforcement and Security personnel currently cannot train as they fight using realistic full-force techniques. There is no way to capture data on the most effective Close Quarter Fighting (CQF) training techniques and simunition training to help improve training effectiveness and save lives.
Four years of development has resulted in the unique CATS™ (Armour Technology System) sensor-fitted, highly protective combat armour and proprietary impact reporting software. This technology based offering has multiple paths to growing revenue streams via product extensions and market customisation.
Technology
For the first time, full-force CQF and simunition training can be undertaken using one purpose-built protective suit.  Our value proposition is simple: Defence, Security & Law Enforcement personnel can train as they fight with high levels of safety and know the injuries they would have sustained in a real combat engagement. There is no other in-market offering that can deliver that.
"This is a quantum leap in realistic close quarter combat training. You have created what will become the Tesla of training armour."
– Colonel, Australian Special Forces
Product Development Roadmap
Release of non-sensored suits for easy customer adoption
Sale of sensored suits  for more precise training analytics
Augmented Reality product extensions
Management
Co-founder/CEO – serial entrepreneur global IT
Co-founder – global marketing/ex-military
Co-founder – 22 years international IT&T
Head of Armour Dev – 30 yrs. defence/engineering
CFO – 20 years corporate finance
Advisory Board comprising former and currently serving defence personnel.
Market Opportunity
Company initially focused on the 'Five Eyes' nations: Australia, Canada, New Zealand, the United Kingdom and the United States – have over 75,240 Special Forces operators. It intends to then address NATO allies and other major non-NATO allies, which collectively are eight times the addressable market of the Five Eyes.
Allied Defence armies have 192,000 Special Forces and over 6m troops
Estimated cost of training: AUD$2m/SAS soldier; USD$1.5m/SEAL
Law enforcement and related market of 11m personnel
USD $2 Billion market opportunity
Strong interest from global militaries. The company intends to partner with a leading defence contractors to accelerate penetration of markets beyond the Five Eyes.
Competitive Position
Globally patented technology, know-how and a unique product provide a strong competitive advantage. Current product identified as world leading.
High Margin Revenue Model
The company derives revenue initially from the sale of the CATS™ armour, individual personal under-suiting and recurring maintenance and upgrade charges. The sensored version of CATS™ delivers higher revenue and margins and recurring annual software licence and maintenance fees
Financial goals USD $M

Investment
Series A : USD$3 million
Use of Funds
Scale production of the non-tech CATS™ solution.
Hire key personnel, establish Nth American office and commence sales to 'Five Eyes'