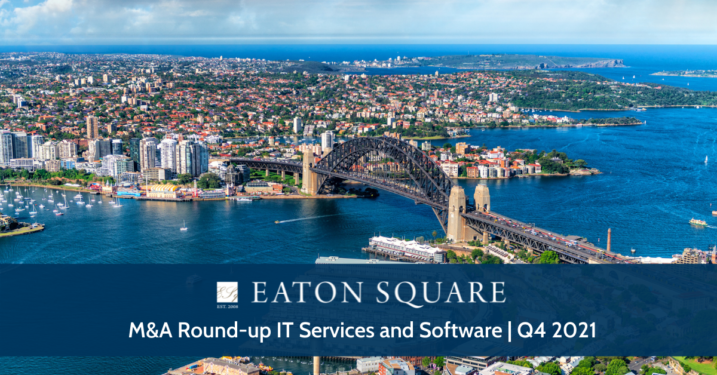 Posted on 1月 26, 2022 by
尼尔·伯恩
在 !trpst#/trp-gettext>
Welcome to the Eaton Square quarterly M&A round-up for the Australian Information Technology industry. Every quarter, Neil Bourne, our lead Principal in Tech, publishes a compilation of the transactions in the IT Services and Software sectors. Get a copy of the full report below.
Q4 Deal volume declined
2021 overall was an exceptionally active year for M&A. Q4 saw a drop in the volume of deals declined relative to Q3. Activity levels within the software sector remained strong including the eye-catching sale of New Zealand's Weta Digital to Unity (NYS: U) for $2.26Bn.  The report covers transactions from 1 Oct – 31 Dec 2021 in Australia and New Zealand in the following segments:
IT Services & Digital Marketing
Software
Telecommunications & IT Distributions
Early indications suggest that 2022 will also be a very active year for M&A in the technology sector.
Featured Deals: IT Services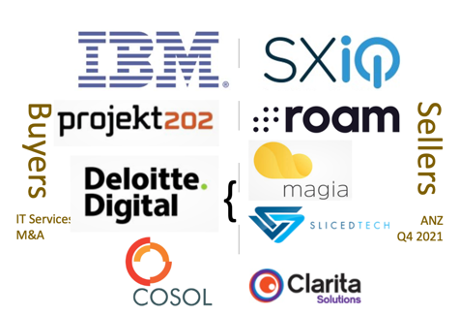 CT4 acquisition of NewBase Computer Services: Acquisition of QLD managed services business by larger privately owned Melbourne-based group
Deloitte Digital acquisition of Sliced Tech: Sale of Canberra based Managed IT services provider by Deloitte's consulting arm
IBM acquisition of SXiQ: Sale of IT services and managed services, to SME, enterprise, and governments by global IT services group.
COSOL aquisition of Clarita Solutions: Brisbane-based IT Services focusing on Enterprise Asset Management acquired ASX listed IT services group.
Featured Deals: Software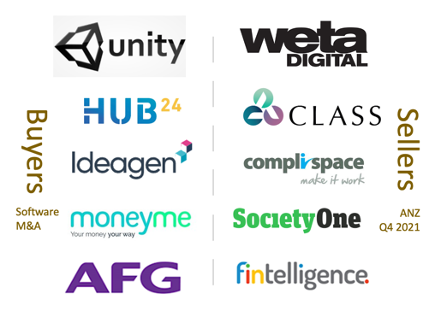 Volaris Group acquisition of Decideware: Sale of Sydney-based developer of agency management platform to assist in marketing & procurement to a division of Toronto-listed Software consolidator
Instacart acquisition of FoodStorm: Sale of Melbourne-based developer of a cloud-based platform intended to automate and manage catering orders to US venture-backed $39B unicorn in the on-demand grocery delivery space.
Unity acquisition of Weta Digital: Sale of NZ-based provider of visual effects to the entertainment sector to a US $34B listed provider of software platforms for 3D content creation.
Ideagen acquisition of CompliSpace: Sale of Sydney-based developer of governance, risk, and compliance software to UK listed compliance software specialist.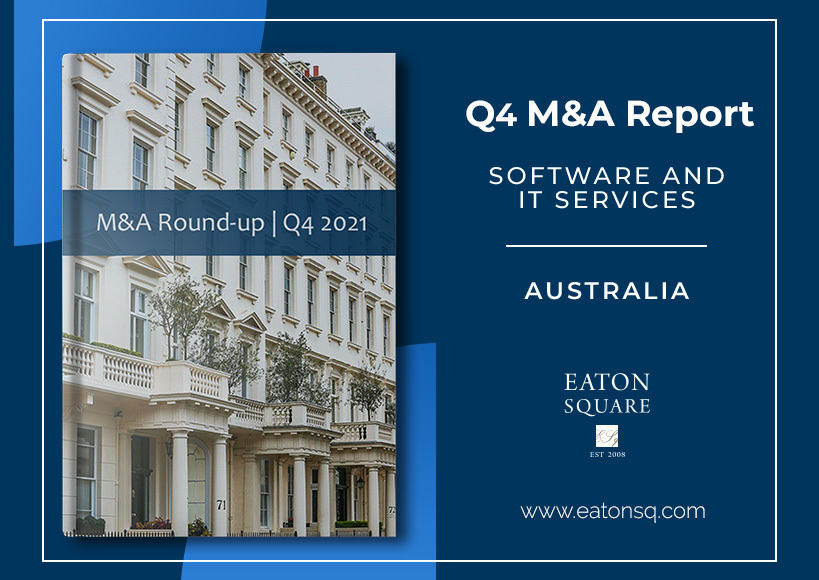 Meet the Professional Services and IT Services Team
尼尔·伯恩

is the Managing Principal for Eaton Square Sydney. Neil has been working with growth stage technology business for over 15 years in venture capital and corporate finance.

Neil Bourne, Managing Principal
沃伦·里德尔 

is a Principal at Eaton Square based in Sydney. He has 30 years of global M&A experience as a vendor, acquirer, financier and advisor.

Warren Riddell, Principal
帕特里夏·格洛夫斯基(Patricia Glovsky)

is a Principal at Eaton Square. She is a technology investment banker with more than 30 years of corporate finance investment banking (M&A and capital raises (private placements, debt and IPOs)) experience.

Patricia Glovsky, Principal
If you have questions about your IT Services or software business, please contact our team for a non-obligatory call.