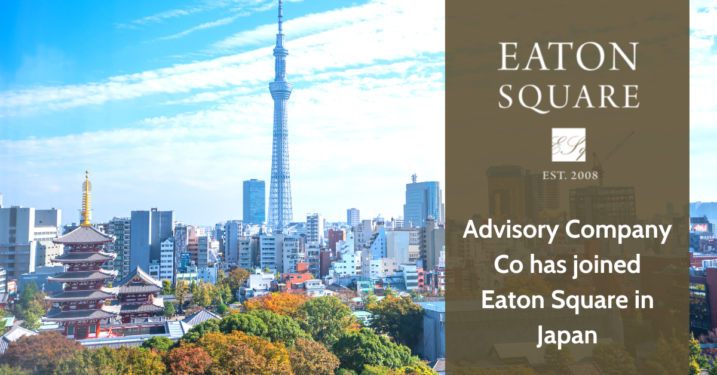 Posted on 3月 25, 2022 by
里斯 · 亚当斯
在 !trpst#/trp-gettext>
Eaton Square is pleased to announce its growth into Japan with the addition of Advisory Company Co (ADCO).
ADCO was founded in 2009 by Mr. Akira Kondo, a former Representative Director and Senior Managing Director of Mitsubishi UFJ Securities Co. Based on his extensive experience as head of the Investment Banking Division at Mitsubishi UFJ Securities, Mr. Kondo became aware of the importance of aligning corporate strategies and financial solutions such as M&A and financing in order for companies to maximize their business propositions.
Mr. Kondo built his leading M&A firm with the vision to establish a company that developed long-lasting customer relationships centered on service, excellence and innovation. This is an exciting opportunity for Eaton Square, ADCO and our clients as we seek to link Japanese corporations and investors seeking opportunities in the US, Canada, Europe and Australia.
Based in Tokyo, ADCO is focused on:
技术
Metals
Renewable Energy
Telecommunication
Nuclear Power and Decommissioning
Recycling
Medical Devices and Pharmaceuticals
"I am delighted to welcome Mr. Kondo and his team to Eaton Square. ADCO has extensive experience in helping Japanese companies to undertake M&A and we are excited about the opportunity to link this capacity globally. This expands our capability in Japan and our ability to link investors and company sellers to Japanese buyers." Reece Adnams, Eaton Square CEO.

"It is a great honour for ADCO to join Eaton Square Group. This participation will enable us to provide our clients with more global M&A opportunities with comprehensive support. We believe that our deep network of Japanese executives provides global clients of Eaton Square with unparalleled value in terms of access to the Japanese market." Akira Kondo, Advisory Company CEO.
With this alignment, Eaton Square has grown to 110 senior M&A specialists across the globe with 30 offices in the US, Canada, UK, Spain, Andorra, Switzerland, Australia, New Zealand, Qatar, China & Hong Kong, Japan, Singapore and Malaysia.   This is an important milestone for Eaton Square as we continue to grow our team and further reinforce our cross-border capabilities, especially in Asia-Pacific.
ADCO's senior management team joining Eaton Square are: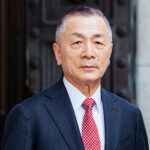 Akira Kondo
Akira is the founder, CEO and President of ADCO. He is also an advisor at Bain Capital and CVA (Corporate Value Associates), a European consulting firm.
Having worked in the banking and securities sector for over four decades – in Silicon Valley, Singapore, London and Tokyo – Akira has extensive experience of both coverage activity and M&A/financing deals with Japanese and global companies. He has particularly strong industry ties in telecommunications, steel and chemical sectors.
Prior to founding ADCO, he was the Senior Executive Managing Director and Global Head of MUFG Investment Banking at Mitsubishi UFJ Securities (the current Mitsubishi UFJ Morgan Stanley Securities) where he was responsible for all aspects of MUFG Group's investment banking division. He had been instrumental in the integration of more than ten securities companies. and prior to that was the head of European Planning Division in London.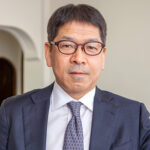 Kyoichi Terada
Kyoichi Terada has served as an Executive Vice President at ADCO. Previously, he has over 20 years of experience with Property & Casualty Insurance Company, mainly accounting and corporate planning. He joined in establishing Sompo Japan Insurance Company which is a leading insurance company in Japan. He served as a director of Reinsurance company and M&A consulting company as well. He also has experience in offshore finance and fund-raising business.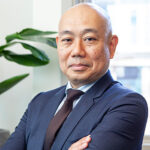 Takuji Kurata
Takuji Kurata started his career at AIU Insurance Company (now AIG Insurance Company), a foreign non-life insurance company. After that, he moved to Japanese insurance broker YJK (Far East) Ltd. and was assigned to Hong Kong. Ltd. in Hong Kong, where he was in charge of arranging non-life insurance, life and medical insurance, and P-Fund for Japanese companies, mainly manufacturers, operating in Hong Kong and South China. After returning to Japan, he was appointed as the Special Assignment Manager of Marnix, an insurance brokerage business of Marubeni Corporation. Since the amendment of the Insurance Business Act in April 2006 allowed the establishment of small-amount short-term insurance companies, he established NP Small-amount Short-term Insurance Company Limited in March 2007 and managed it as the representative director for 10 years.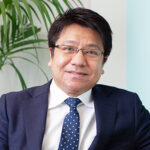 Masanori Takano
After working for a major retailer, Masanori Takano worked as a customer engineer for a financial back-office DB solution at an IT venture company. After working in the apparel industry at Funai Consulting Incorporated, Inc., where he was involved in apparel chain M&A business DD, consulting for department stores, and real estate brokerage consulting etc., he focused on consulting in the healthcare sector and launched a consulting division for hospitals and clinics. After that, he established Iryou Consulting S Co. and engaged in consulting for medical institutions and pharmaceutical companies. He is well versed in the healthcare and distribution sectors.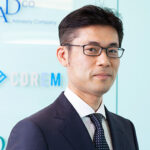 Teruyuki Tono
After a five-year career as a system engineer, Teruyuki Tono joined BearingPoint Inc (currently PwC Consulting LLC) and engaged in institutional and management accounting projects such as IFRS implementation, Cost accounting restructuring and J-SOX implementation. After 7 years as a consultant, he joined small and mid-sized accounting firms and engaged in advisory services such as IPO, M&A execution and revitalization support.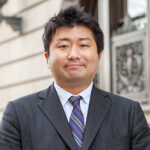 Toshiki Shimomura
Before joining ADCO, Toshiki Shimomura worked as a turnaround manager in a private equity company, and he was involved in reforms of a large online-shopping company, and management support of department stores and hotels. Prior to that, he worked for an IR consulting and proxy solicitor company, where he was responsible for projection and analysis of shareholders' voting, shareholder identification, and advisory services for listed companies.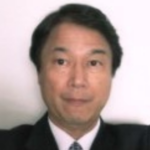 Jun Otsuka
Jun Otsuka joined the Industrial Bank of Japan, Ltd. in 1982 (currently, Mizuho Bank) and engaged in derivatives and underwriting securities business. He was a fund manager during 1989 to 1995 in Zurich, Switzerland and managed a fund supported by institutional investors in Europe and the Middle East. He was stationed in Hong Kong to become the CEO of Mizuho Asia Securities Ltd. After leaving Mizuho Bank, he joined JIP (Japan Industrial Partners) , a buy-out fund in Japan. He joined Mitsubishi UFJ Asia Securities Ltd. as deputy MD, and started a venture capital fund with the Roosevelt Trust. During his experience in Asia, he has invested in more than 16 companies.
If you're interested to speak with our team in Japan-Atlantic team, please contact: